Legal Dramas have always been a popular tv format going back to the 1950s with Perry Mason to Matlock in the 1980s and, most recently, Suits. Viewers love legal tv shows, but legal dramas in movies can be more hit or miss.
Sometimes you don't want to binge a new series to get your legal fix, so here are the top 10 legal dramas you can consume in about two hours.
#10 To Kill A Mockingbird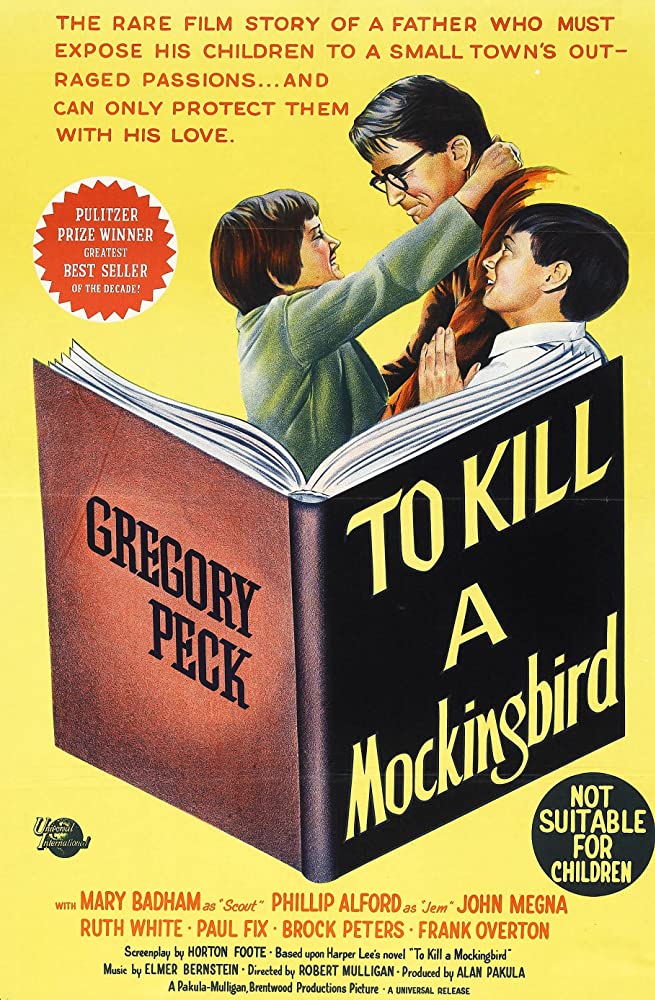 To Kill A Mockingbird is about Atticus Finch, a lawyer during the depression who defends a black man against a bogus rape charge in the American South. Coming out in 1962, this was truly eye-opening to people around the world about how blacks are treated in the United States.
#9 Erin Brockovich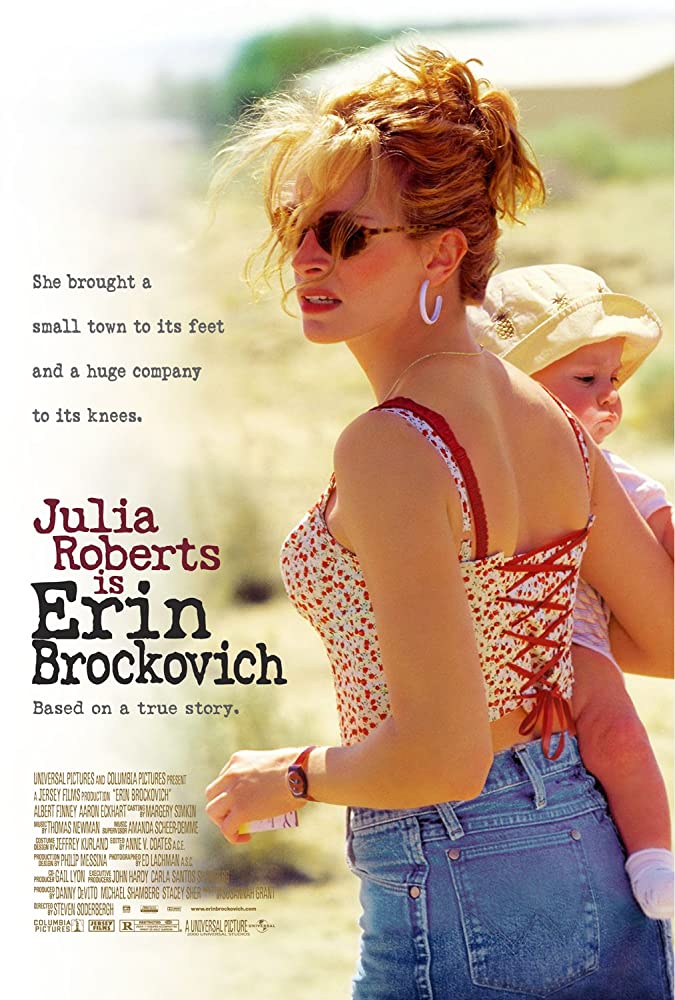 Erin Brockovich is a fish out of water story; however, it is based on the true story of a single unemployed mother who becomes a legal assistant and takes on a California power company that is polluting a city's water supply.
Erin Brockovich stars Julie Roberts in her finest performance to date.
#8 The Verdict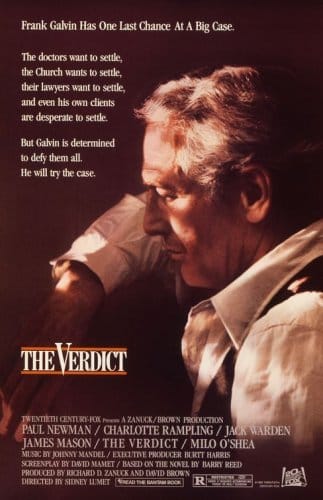 The Verdict stars Paul Newman as Frank Galvin. He is a lawyer trying to salvage his career and give himself self-respect again by taking on a medical malpractice case and seeing it through to trial instead of settling.
This movie has no fun as it is all business and sometimes has sadness. The superb writing by David Mamet makes this movie one see.
#7 Presumed Innocent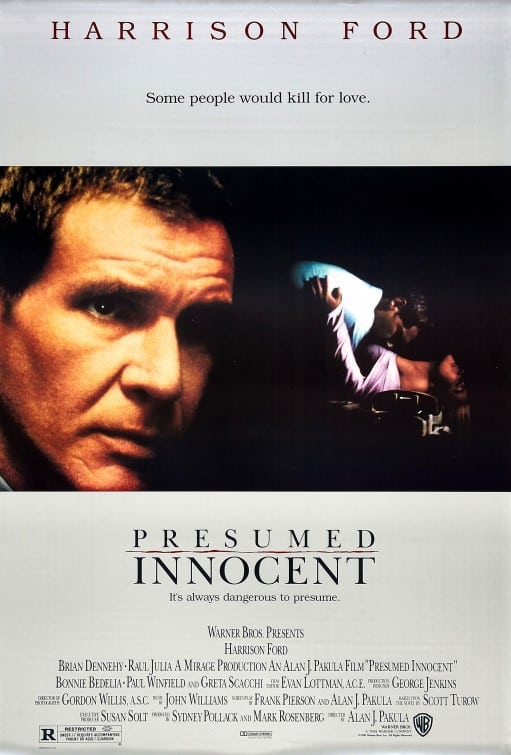 Harrison Ford plays an attorney who investigates the murder of a colleague, but he finds out that he is more connected to this crime than the suspects in the case. This movie takes more surprising turns and twists than you can count. You will not be able to guess the ending until the story unfolds.
#6 Philadelphia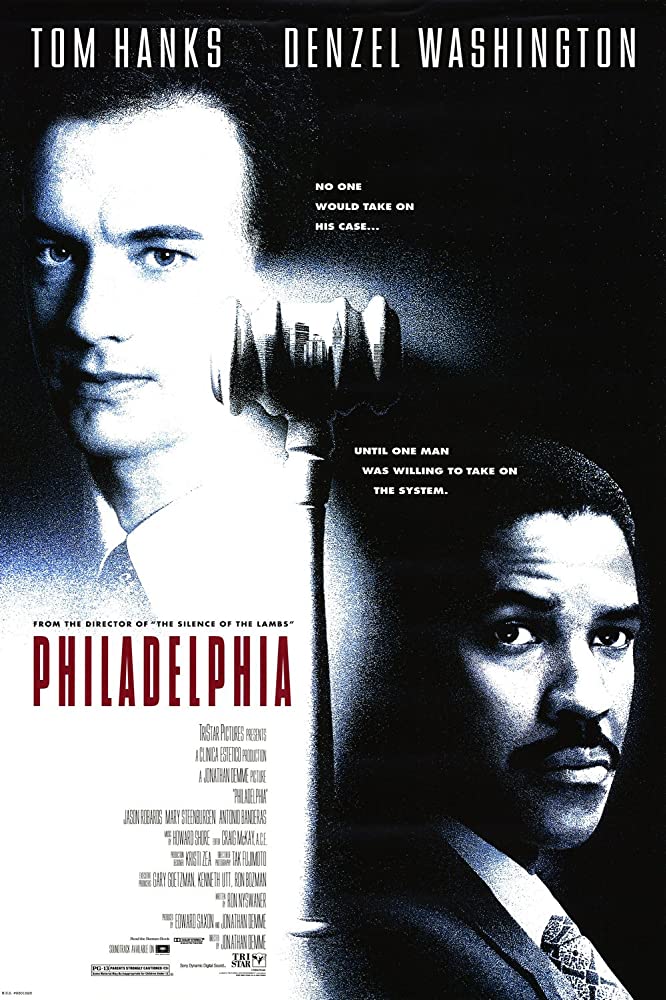 Philadelphia is a powerful movie and one that everyone needs to see. This takes on the stigma of having HIV as well as how homophobic the United States once was just a couple of decades ago. That is not to say the US still does not have a homophobic problem, but this shows you how far we have come.
Philadelphia stars Tom Hanks and Denzel Washington in the story of a man fired for HIV. He hires a small-time attorney to take on his law firm for wrongful termination.
#5 A Few Good Men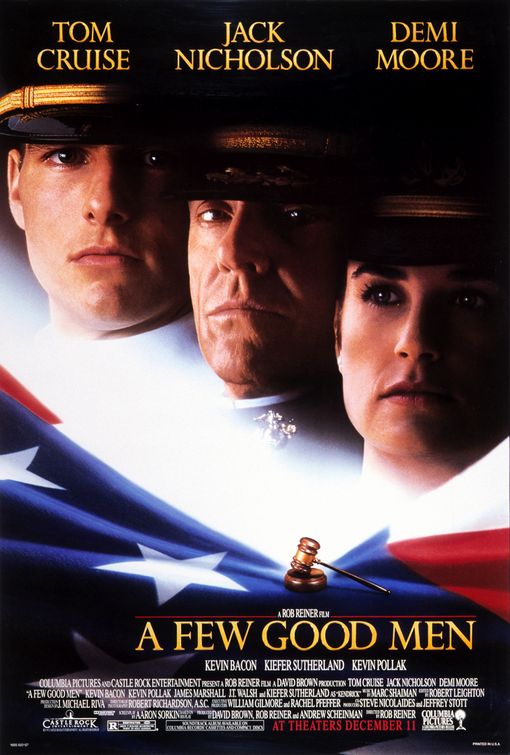 A Few Good Man was originally a play but was adapted to the big screen by Rob Reiner and Aaron Sorkin in 1992. Sorkin wrote the original play as well. The movie stars Jack Nicholson, Tom Cruise, Kiefer Sutherland, Kevin Bacon, Demi Moore, and Cuba Gooding Jr.
The film revolves around a court-martial of two US Marines charged with killing a fellow Marine. The case has several ups and downs, and it wears on everyone involved as the defense is that the marines were following orders.
#4 Kramer vs Kramer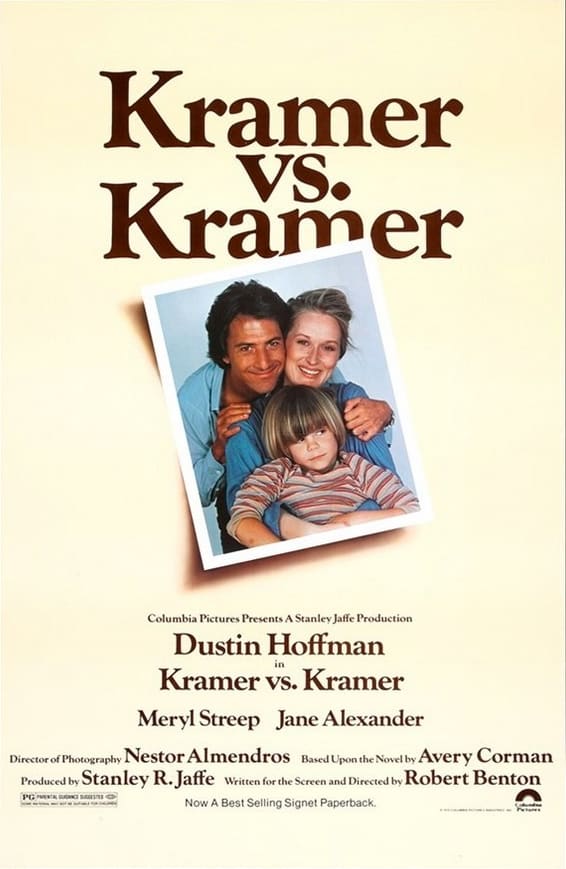 I had a hard time putting this at the number four spot as I wanted to make it number one, but the next three movies are fabulous too.
This is truly a father's parental rights story and starts when Ted Kramer's wife Joanna leaves him, and a heated custody battle ensues over the couple's son that Ted has a deep bond.
Kramer vs. Kramer stars Dustin Hoffman and Meryl Streep. Both could not have done a better job in it. The emotions seem so real.
#3 A Civil Action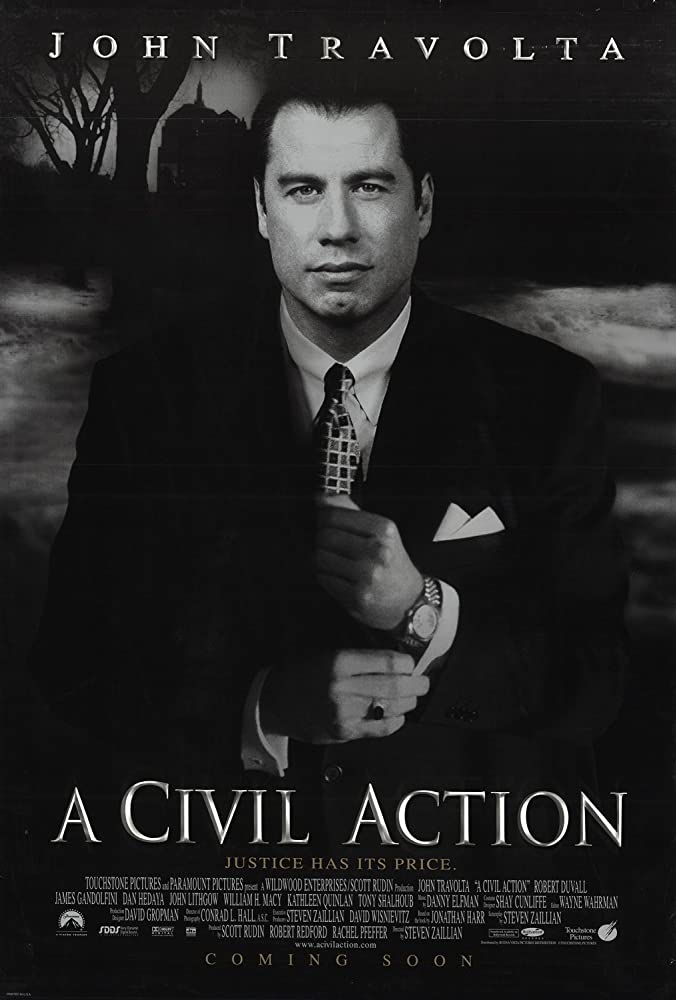 Jan Schlichtmann is a tenacious attorney played by John Travolta. He takes on a case of a town's water supply that is giving the town residents leukemia. He has to find out who is responsible and goes after the company that knowingly did this to the town's residents.
#2 My Cousin Vinny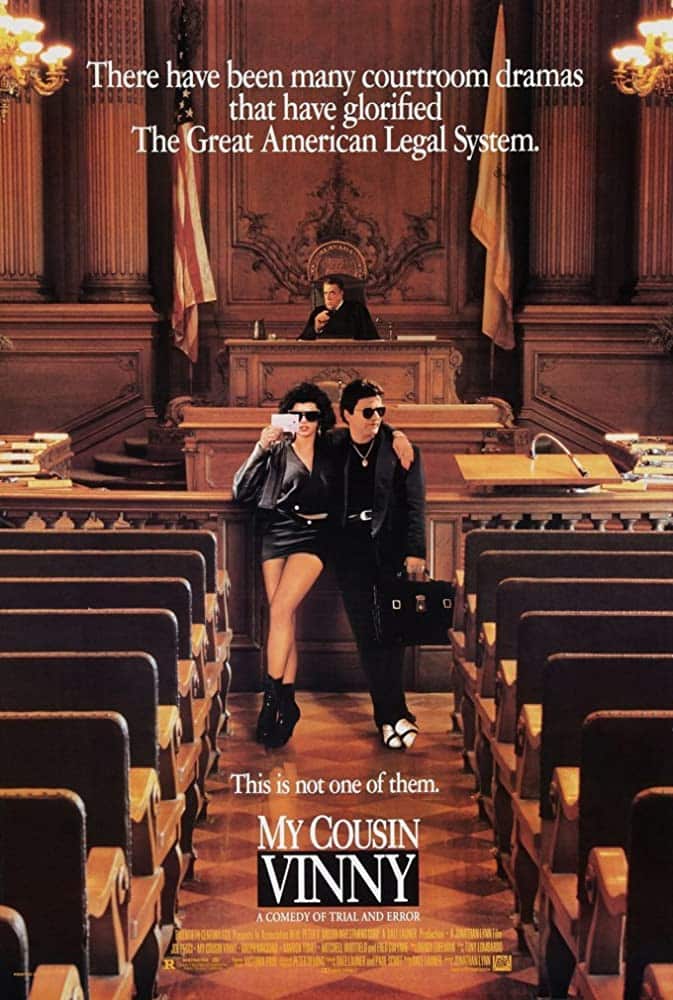 I know what you are thinking. Is My Cousin Vinny a drama? It has a lot of intense scenes and is maybe more of a dramedy than anything but this movie kicks ass! My Cousin Vinny is so good. This may be the best performance Marisa Tomei has ever given, and she gives us some good ones, but Joe Pesci did an outstanding job, as always.
In deep south Alabama, two New Yorkers are charged with murder on their way back to college. They use a family member that is an attorney but is a personal injury attorney and not a criminal lawyer.
This is an underrated gem that you must see.
#1 12 Angry Men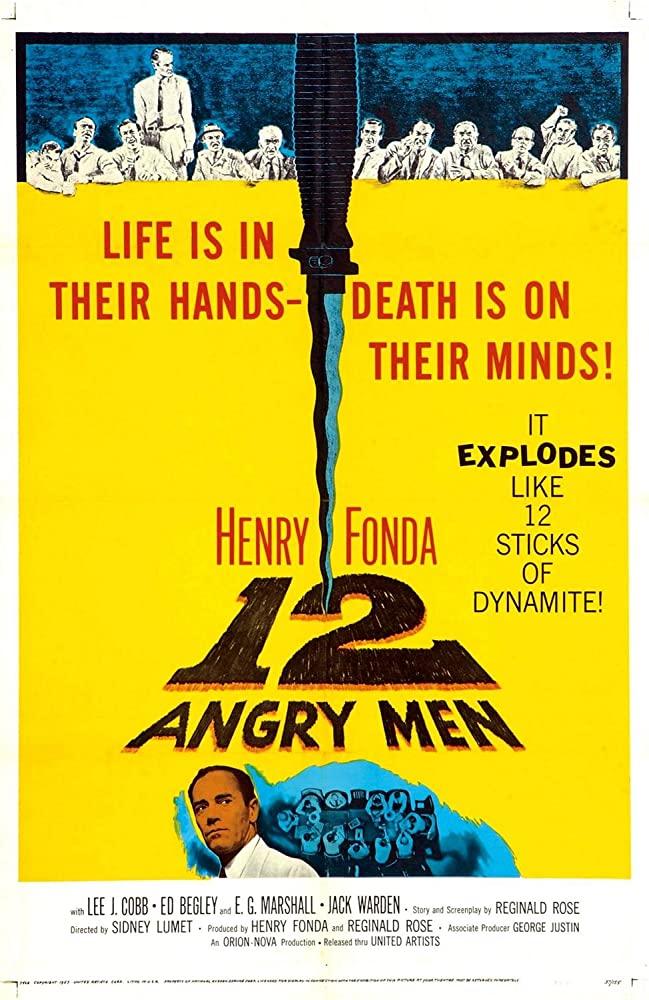 12 Angry Men is the movie that started it all. What appears to have been an open and shut case of murder takes a turn when a juror holds out, and each jury member's personal life and stories are told. Each juror has prejudices and preconceptions about what happened.
This film is considered by many to be one of if not the greatest films of all time. It is a simple movie, but the drama and emotions of the jurors in the deliberation room are so real and feel real. The story was perfectly written, and this is a movie you NEED to watch.