This should not be titled Newspaper Movies but Journalism Movies. Truly they are the same. These movies can be comedies, extremely emotional dramas, and everywhere inbetween. You can even find some with a little bit of action thrown in.
These are the top 10 movies that feature newspaper reporters. They are riveting!
#10 – Zodiac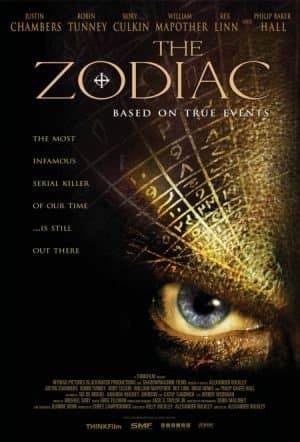 Zodiac tells the interesting story of a cartoonist for the San Francisco Chronicle who puts his detective cap on and starts tracking down the Zodiac Killer that haunted Northern California during the 1960s and 1970s.
This movie follows the true case and is based on true events but has been dramatized and does contain minor amounts of fiction. Zodiac is based on the book of the same name written by Robert Graysmith.
I enjoyed Zodiac as it is a detective-style movie but from an unusual and entertaining perspective. The film stars Jake Gyllenhaal, Robert Downey Jr, Mark Ruffalo, Anthony Edwards, and Chloe Sevigny.
#9 – The Paper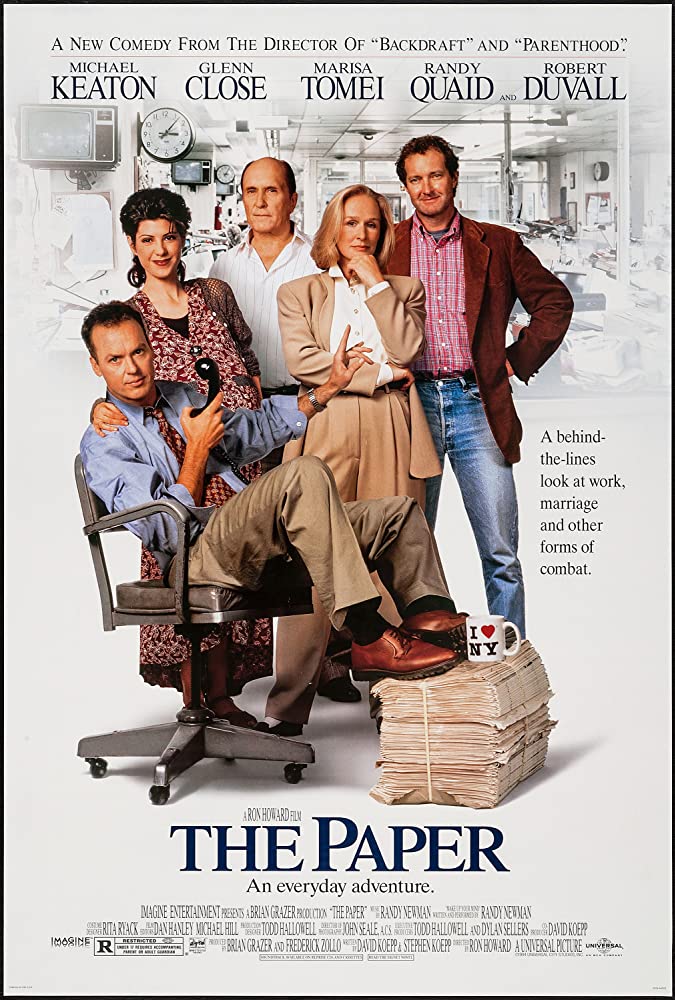 The Paper is a great movie by Ron Howard, starring Michael Keaton, Glenn Close, Marisa Tomei, Robert Duvall, and Randy Quaid before he went crazy. And yes, no doubt about it, for over a year now, Randy Quaid has not had all his ducks in a row. Enough about him now…on to The Paper.
The Paper follows Henry Hackett, the editor of a New York City newspaper that is more like a tabloid than a newspaper. He used to be a real reporter once and wants to return to that. He is tired of creating less than top-tier content while also having no time for his wife, that is pregnant with his first baby.
Henry Hackett gets on the trail of a hot story, and he has to make some hard choices chasing it. I wanted to put this movie on the list as it is that good, but this is where it falls.
#8 State of Play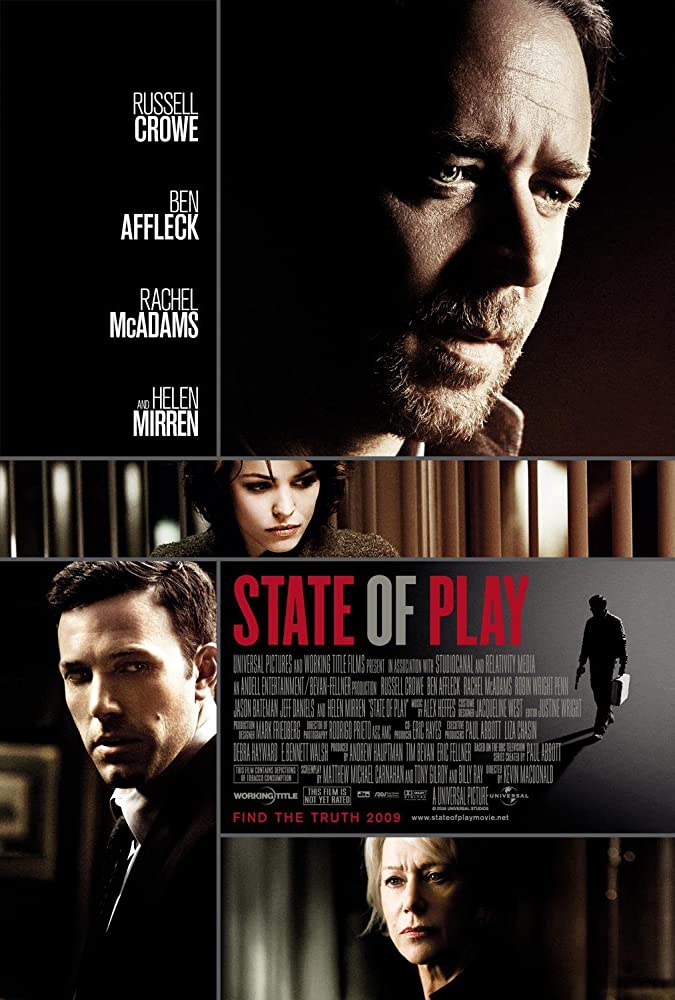 A congressional aide is killed in Washington DC, and the cops don't care too much, but a journalist for a D.C. newspaper is on the job and starts investigating the case. The journalist is investigating two cases that may be connected, a thief shot and an assistant that dies in front of a subway car.
State of Play has an all-star cast of Russell Crowe, Ben Affleck, Rachel McAdams, Helen Mirren, Jason Bateman, and Jeff Daniels. This movie is not like your typical movie on this list as it is more of a detective/cop film than this. Still, a journalist has to play a detective to solve a crime that is not too far off the track, as most reporters(yes, most, not just investigative reporters) do detective work for every story. I highly recommend State of Play, which I wanted to rate higher.
#7 His Girl Friday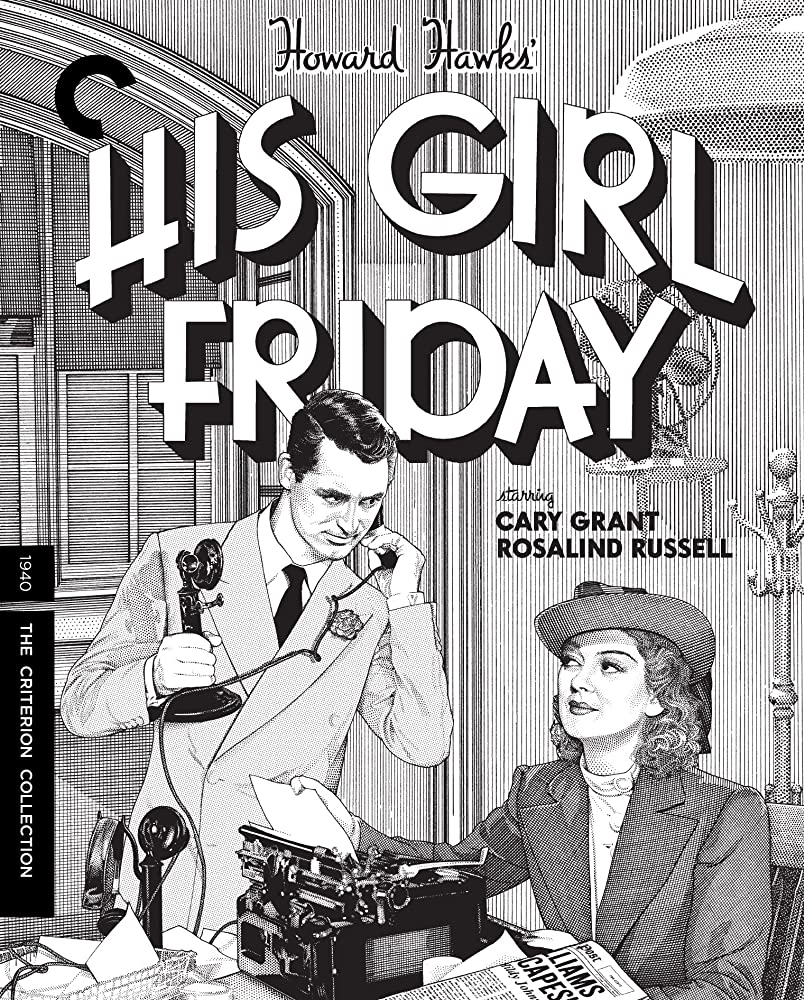 His Girl Friday is a true classic, and yes, it is old and in black and white. This is one of the oldest films I have ever put on a list as this is from 1940!
His Girl Friday is more of a comedy or romantic comedy than anything. Yes, this might have been a rom-com before we had rom-com, as it is about a newspaper editor that does everything in his power to keep his ex-wife, who also happens to be his top reporter(did I mention this movie is from 1940? WOW!) from remarrying.
The film stars Cary Grant, who may be the only name you recognize but Rosalind Russell and Ralph Bellamy are superb.
#6 Shattered Glass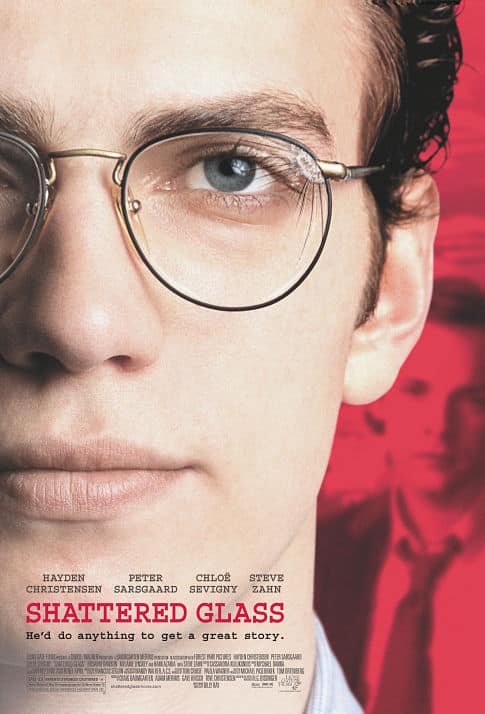 Shattered Glass tells the true story of a Washington DC, journalist who, in the 1990s, published 27 stories that were partially or even entirely made up. They were works of fiction that Stephen Glass created.
The film stars Hayden Christensen, Rosario Dawson, Chloe Sevigny, and Steve Zahn. The acting is top-notch, and the story is fascinating. This is not your typical story, as the journalist in this story is the story.
#5 Almost Famous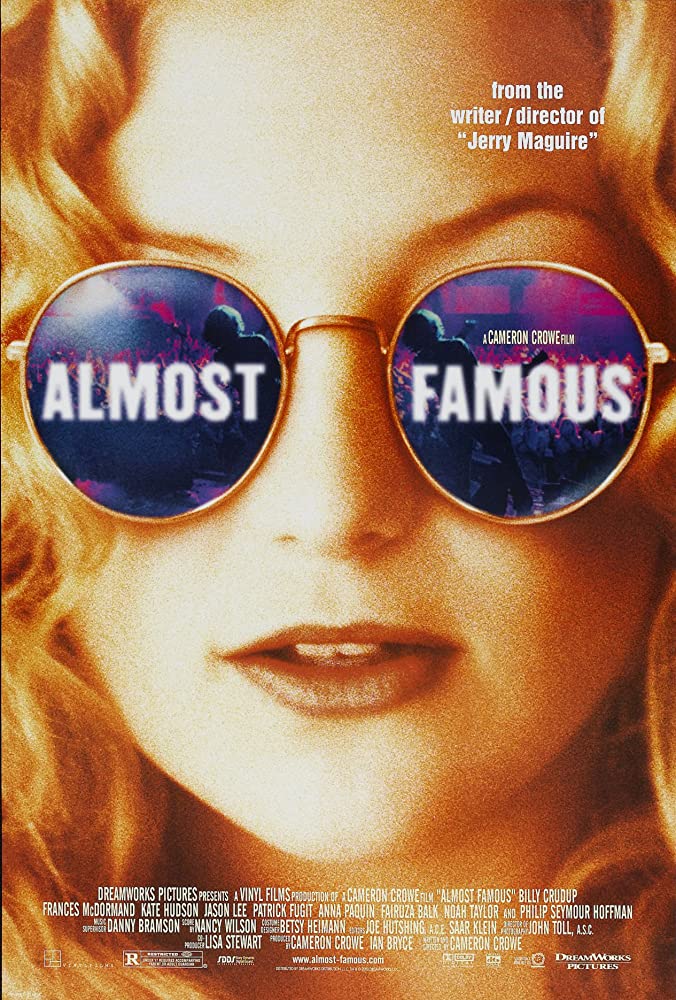 Almost Famous is such a good movie. I mean a really good movie. My only complaint is it could have been edited to make it a little shorter so it did not exceed two hours. It did have some expanded scenes or shots that did not add to the story that could easily have been removed to trim it down.
This movie tells the story of a 15-year-old boy who is an aspiring rock journalist in the 1970s. He can get a job for Rolling Stone while pretending to be someone in college, and his first assignment is to tour with the band Stillwater and write about that experience. That is not the only story in this film, as the boy also finds himself in this coming-of-age drama about journalism.
Almost Famous is a fun movie that stars Kate Hudson, Jason Lee, Patrick Fugit, Billy Crudup, and a young Zooey Deschanel.
#4 Spotlight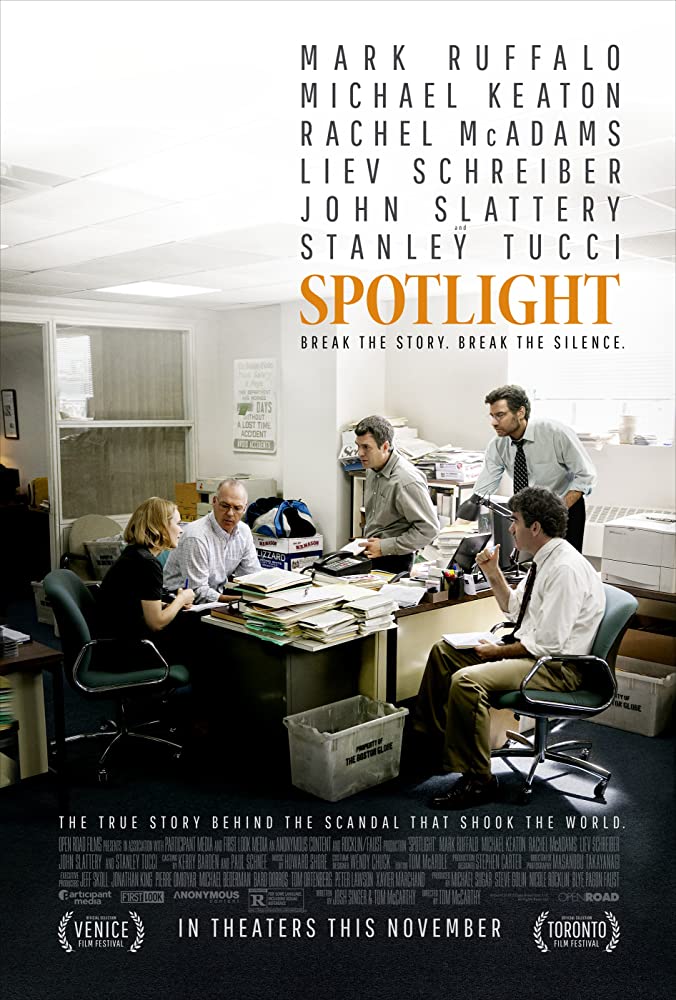 Spotlight tells the fascinating story, which is also a true story of how the Boston Globe discovered a massive scandal and coverup by the Boston Catholic Archdiocese. While this film does not have A-list actors, it still has a great cast led by Michael Keaton, Mark Ruffalo, Rachel McAdams, Stanley Tucci, and Liev Schreiber.
Spotlight is the name of the investigative reporting unit of the Boston Globe, which was created in the 1970s. They routinely take over a year to investigate a single story, and it is this unit that uncovers that a priest is accused of molesting more than 80 days and the length the Catholic church goes to cover this up.
This movie goes in deep into what an investigative reporter does. It is eye-opening, and I highly recommend you watch this for that purpose plus, the writing is brilliant.
#3 The Post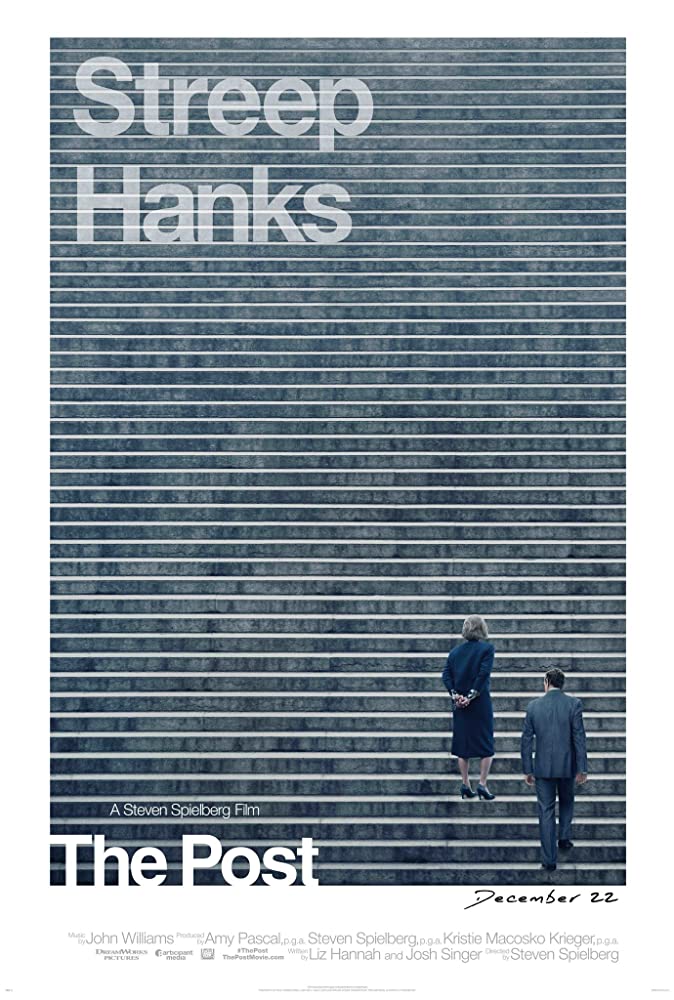 The Post is the newest movie on this list and probes into the great lengths the US Government took to keep top-secret documents about the Vietnam war secret. Documents that uncovered the US Government knew the war was a lost cause before it started. This coverup spans four US Presidents. Yes, four of them. That is just unthinkable, but it happened.
The Post stars Meryl Streep as the country's first female newspaper publisher Kay Graham with Tom Hanks, Alison Brie, and Matthew Rhys. There is a reason the National Board of Review named this film the best movie of 2017. You should watch this film, and you almost won't believe this happened.
#2 All The Presidents Men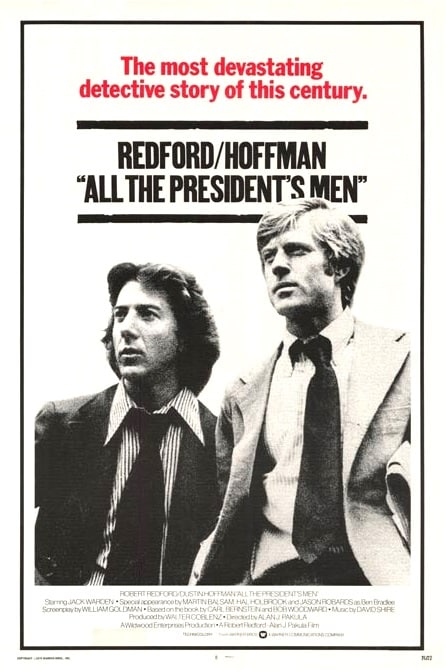 This is the standard. When you think of movies about journalism or reporters, this is the movie that first comes to mind. It follows Washington Post reporters Bob Woodward and Carl Bernstein, who uncover the details surrounding the Watergate scandal, which leads to President Richard Nixon's resignation.
All The President's Men stars Robert Redford, Dustin Hoffman with Jack Warden, Martin Balsam, Ned Beatty, and a very young Meredith Baxter. This is a film everyone should see, even if you are not into these types of movies. This deserves to be on a list of the best movies. You really should watch All The President's Men.
#1 Newsies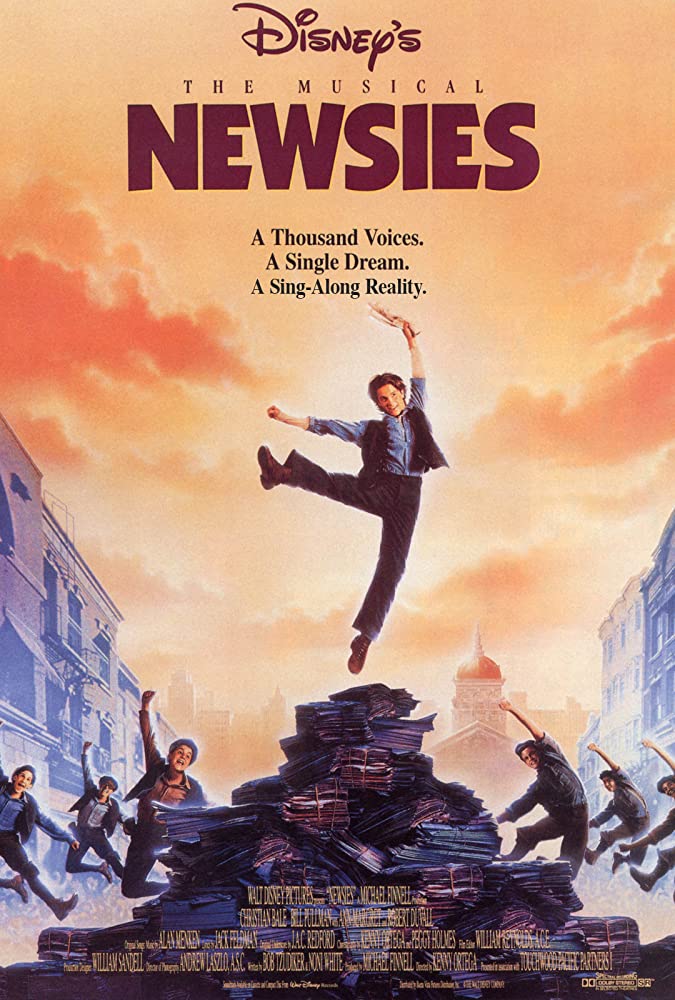 We might get some flack for choosing Newsies as our number one movie about newspapers, but I say, how could we not? This is a film with characters about how the newspaper industry exploited poor children, has a fantastic story, plus is a musical. What more could you want?
Newsies feature a young Christian Bale with Bill Pullman, Ann-Margret, and Robert Duvall. Newsies is a fun movie with a deep story that makes you not want to turn away or pause this movie. You should stream this on Disney+ today!