Sometimes you are just in the mood for a musical. Perhaps you want something different, or you are feeling a bit gloomy. We have put together our ten favorite musicals to share with you.
#10 Mary Poppins & Mary Poppins Returns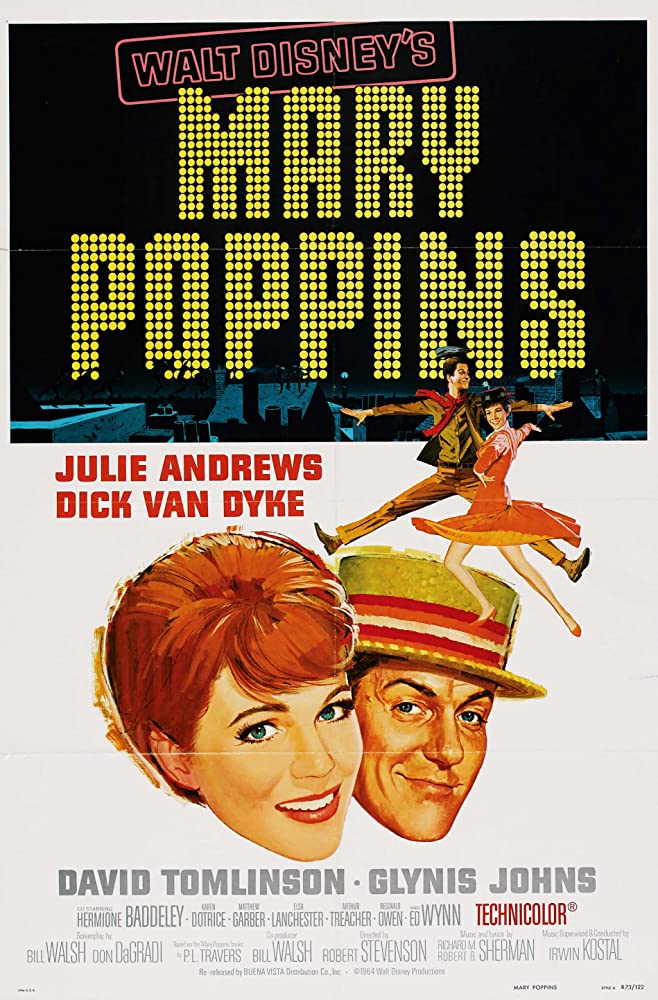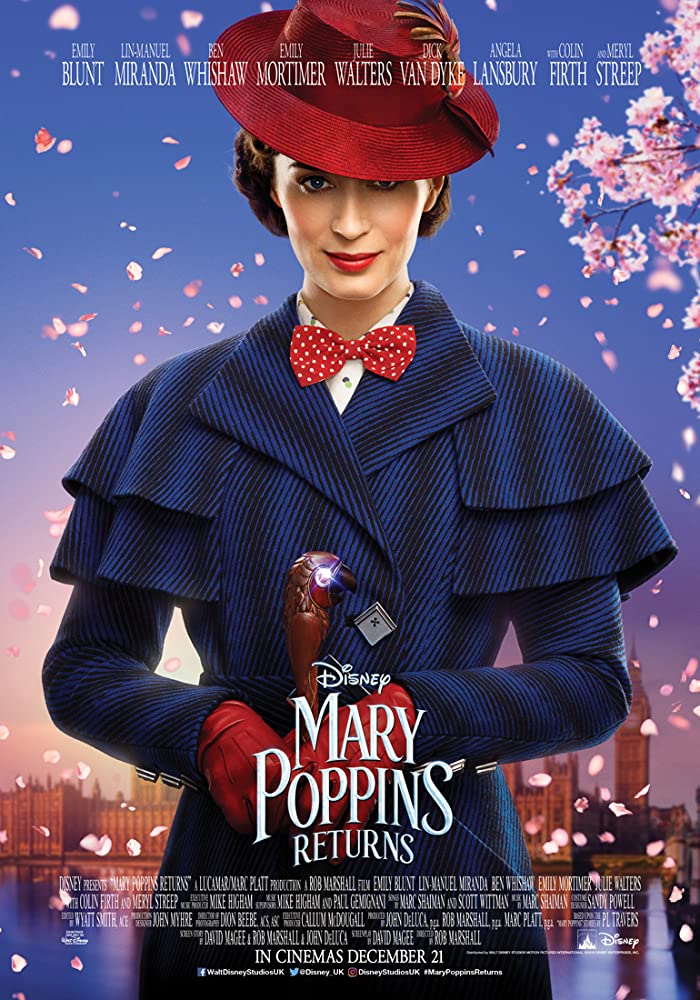 The original Mary Poppins is truly the number 10 musical, but Mary Poppins Returns earned itself an honorable mention. We all know who Mary Poppins is and that the movie is about a nanny in London who takes two children on a magical journey.
If you have some young children, this is a movie you should sit down and watch with them someday.
#9 Gentlemen Prefer Blondes
I can not lie; I can not lie. This is the only Marilyn Monroe movie I have ever seen, and I only watched this to create this list as it was recommended to me by several colleagues.
This is a cute movie, even though it gets a bit slow at times, but you need to remember when this was made and consider it for a few things. I am sure you can guess what those may be.
Gentlemen Prefer Blondes is about Dorothy Shaw and Lorelei Lee, two showgirls being investigated by a private investigator who Lorelei's fiance's father hired.
In addition to Marilyn Monroe, the film stars Jane Russell and Charles Coburn.
#8 My Fair Lady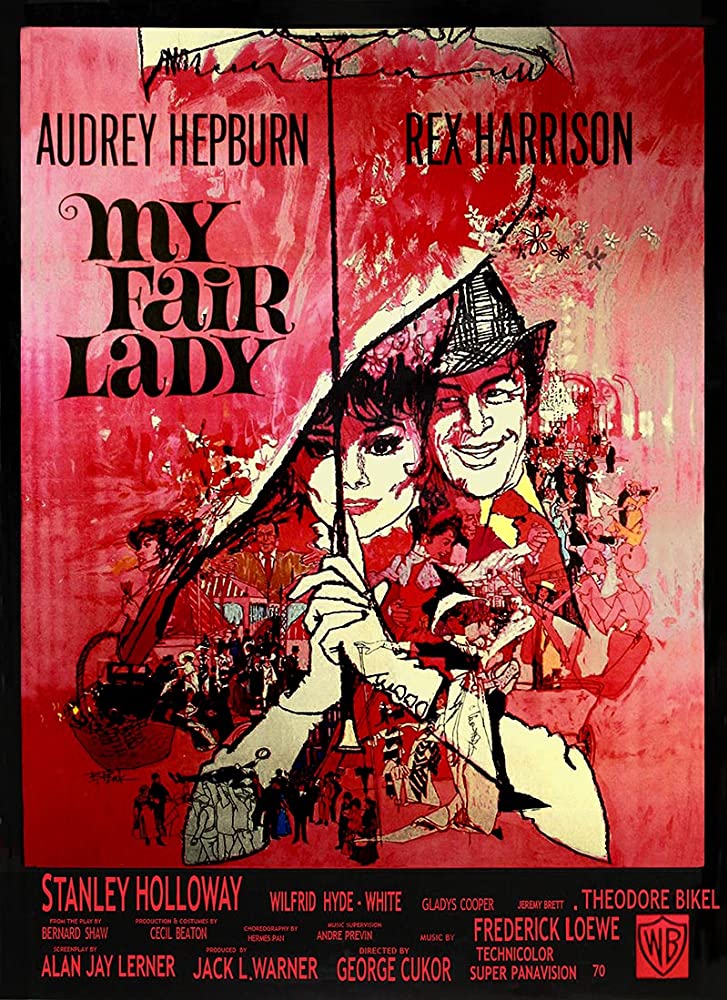 We have all seen multiple versions of a guy or gal bets that he/she can make someone else popular/presentable. This is that original tale as an older professor agrees to a wager that he can make an ordinary girl named Eliza Doolittle into a high society girl.
They bond and form a deep friendship, but she finds out about the bet, and everything takes a turn. Audrey Hepburn is magnificent in this picture. She makes you feel for her. My Fair Lady also stars Rex Harrison as Professor Henry Higgins and Stanley Holloway as Alfred Doolittle.
#7 42nd Street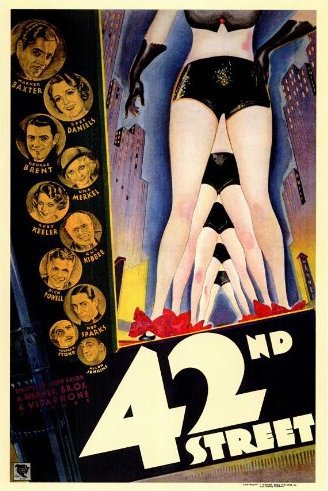 42nd Street is hard to describe, even though this is a musical everyone should see at least once. It is simple yet elaborate and larger than life. While I do not know this for sure, I would bet in 1933, when this film was released, it had an enormous cast to that date. I may be wrong, and one other film had a more extensive cast, but I doubt it.
42nd is about a director who is putting on his last Broadway show. Just before the show was to debut, he had to replace the star with a nobody newcomer.
#6 Willy Wonka and the Chocolate Factory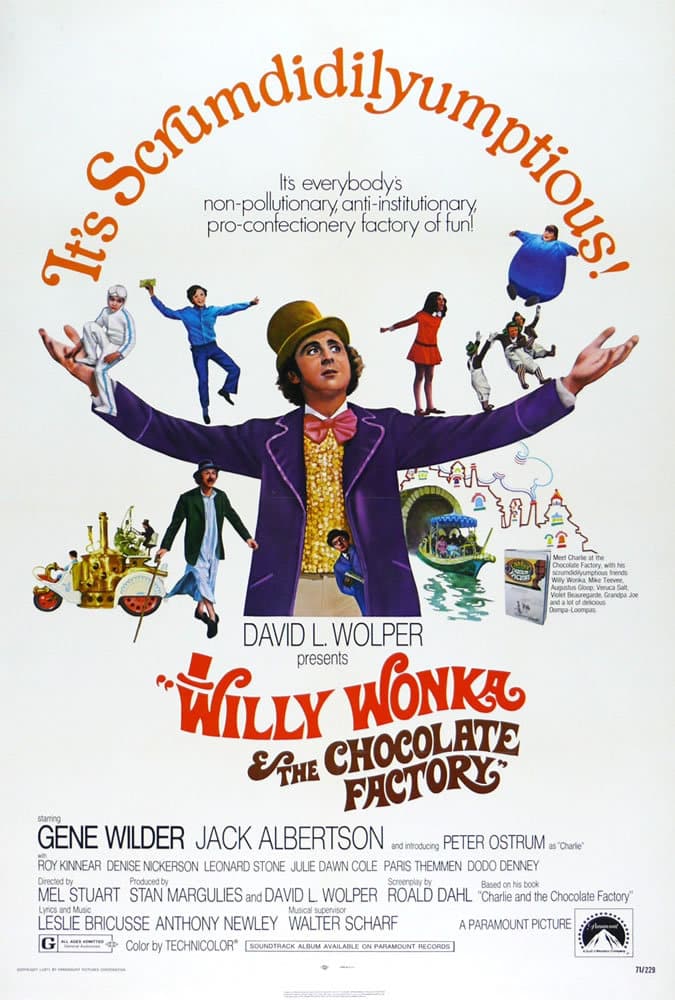 You know, only one Willy Wonka and the Chocolate Factory could make this list, and it would have to be the 1971 original version.
How many times have you seen Willy Wonka already? I don't know what it is about this musical, but you can watch a poor boy repeatedly search for a golden ticket that will send him to Willy Wonka's chocolate factory.
#5 Little Shop of Horrors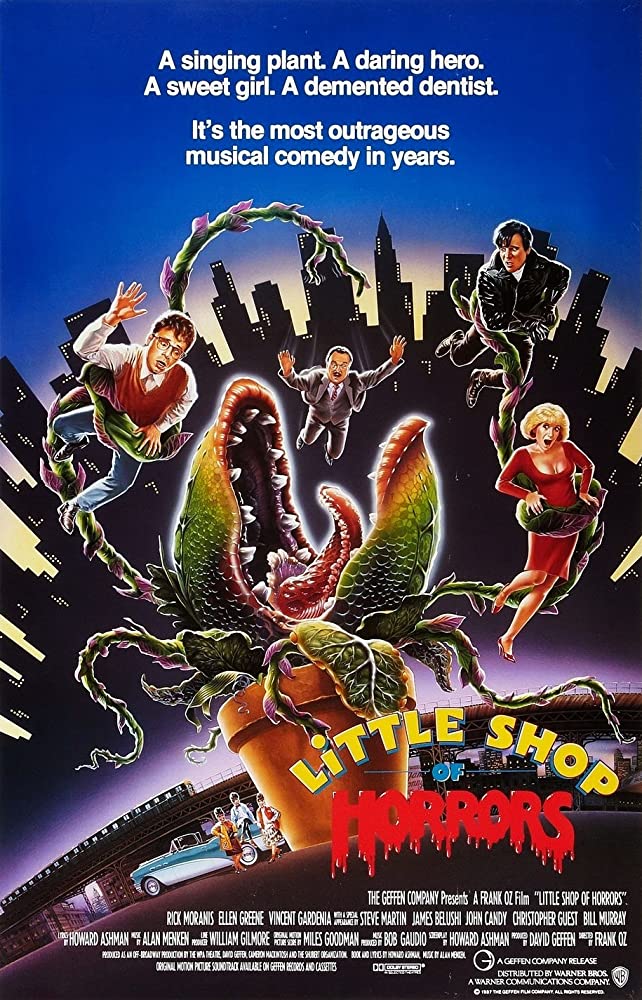 This is one fun musical. Little Shop of Horrors, a retelling of The Little Shop of Horrors from 1960, was a horror comedy film and not a musical but it did launch the career of Jack Nicholson.
Little Shop of Horrors stars…almost too many people to list, but let's go. Rick Moranis, Steve Martin, Ellen Greene, Jim Belushi, Tisha Campbell-Martin, Christopher Guest, John Candy, Bill Murray, and Vincent Gardenia. Wow…I made it through the list. The large cast goes through the story of a nerdy florist who is in love with someone that barely knows him and his giant man-eating plant that demands to be fed.
#4 Cry-Baby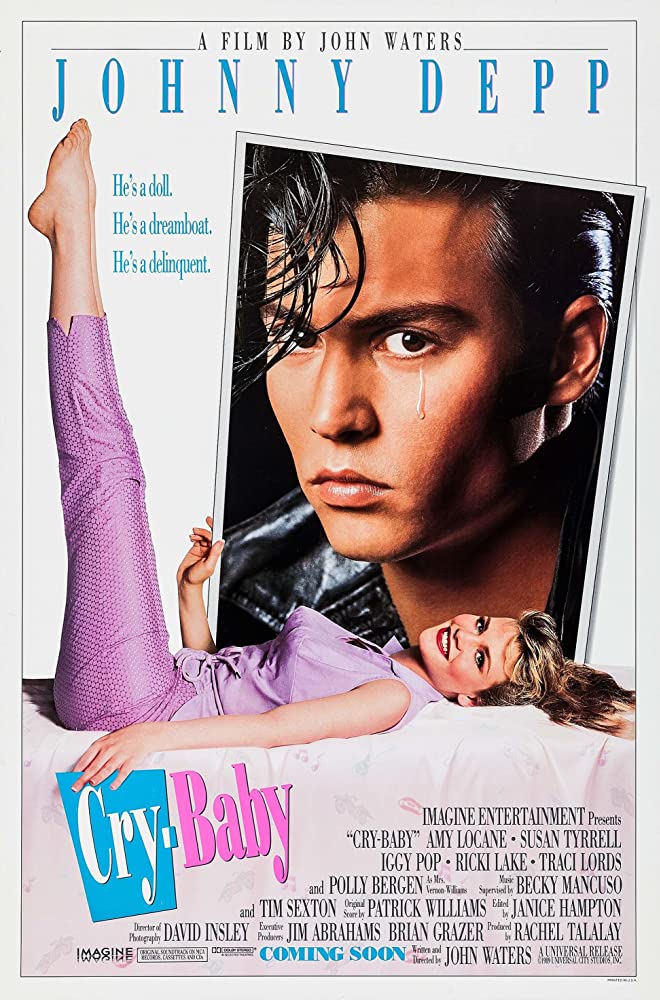 This is a movie I bet you have not heard about, but it is really good, and you should watch it. The movie takes place in Baltimore in the 1950s; is about a bad boy that is kind and falls in love with a good girl whose current boyfriend goes to war with him.
It is a fun, feel-good movie written and directed by John Waters starring a young Johnny Depp, Iggy Pop, Traci Lords, Amy Locane, and Rikki Lake.
#3 Rocky Horror Picture Show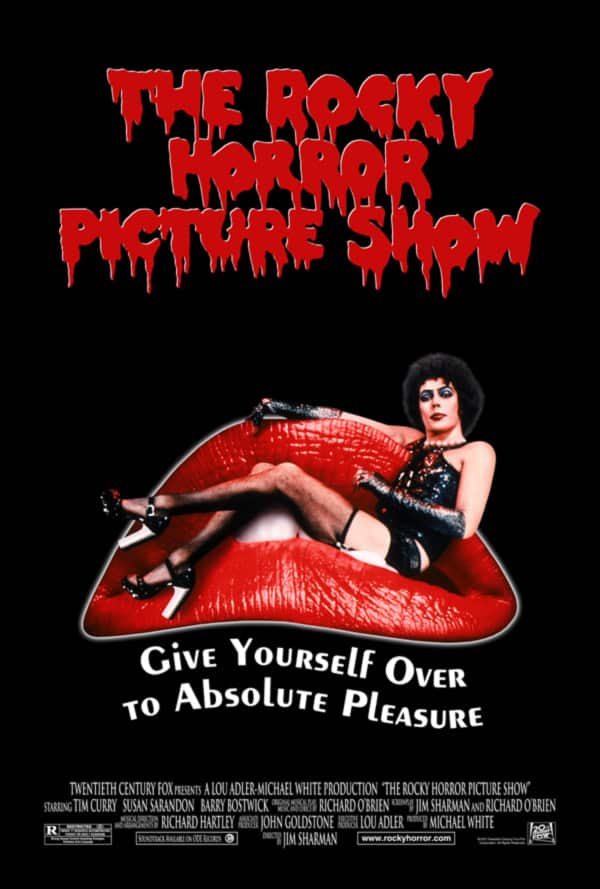 Now we are getting to the meat. The next three musicals could all have been number one, but only one could be so for number three; it is The Rocky Horror Picture Show is about an engaged couple who have a breakdown and seek shelter at Dr. Frank-n-Furter's.
This is the only still showing in theaters on this list or for any other film over a year old, as The Rocky Horror Picture Show is over 45 years old. Almost 50 years old! Damn.
The film stars Tim Curry as Dr. Frank-n-Furter, Susan Sarandon as Janet, and Barry Bostwick as Brad, with other greats like Richard O'Brien and Meat Loaf.
#2 Grease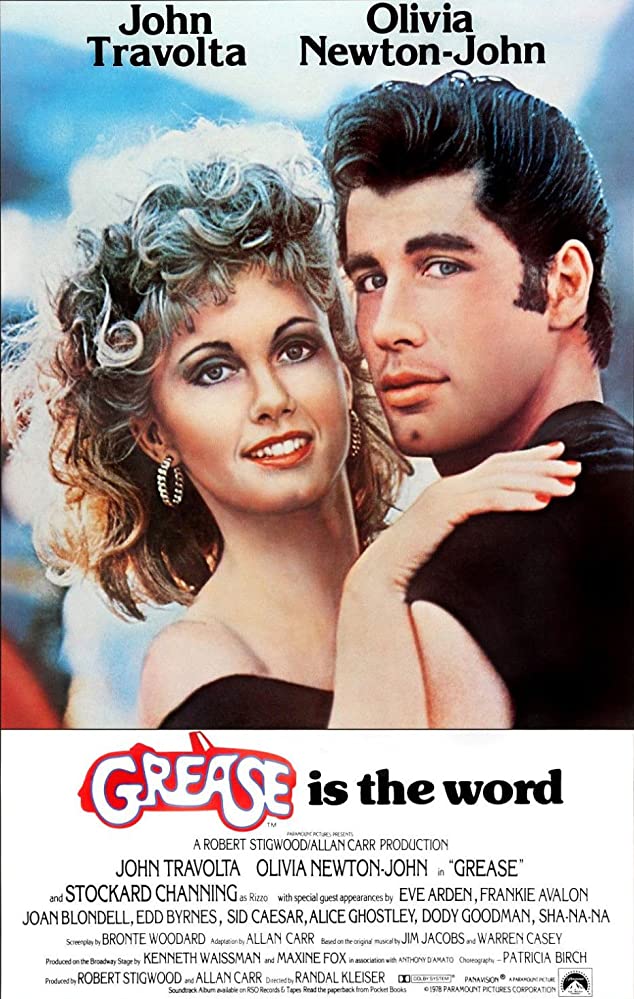 John Travolta and Olivia Newton-John star in Grease, which tells the summer love story of Danny Zuko and Sandy Olsson and how they meet again at high school.
I bet you have seen Grease and have a favorite song. Perhaps Greased Lightnin' is your thing, or you are really into Look at Me, I'm Sandra Dee.
#2 Newsies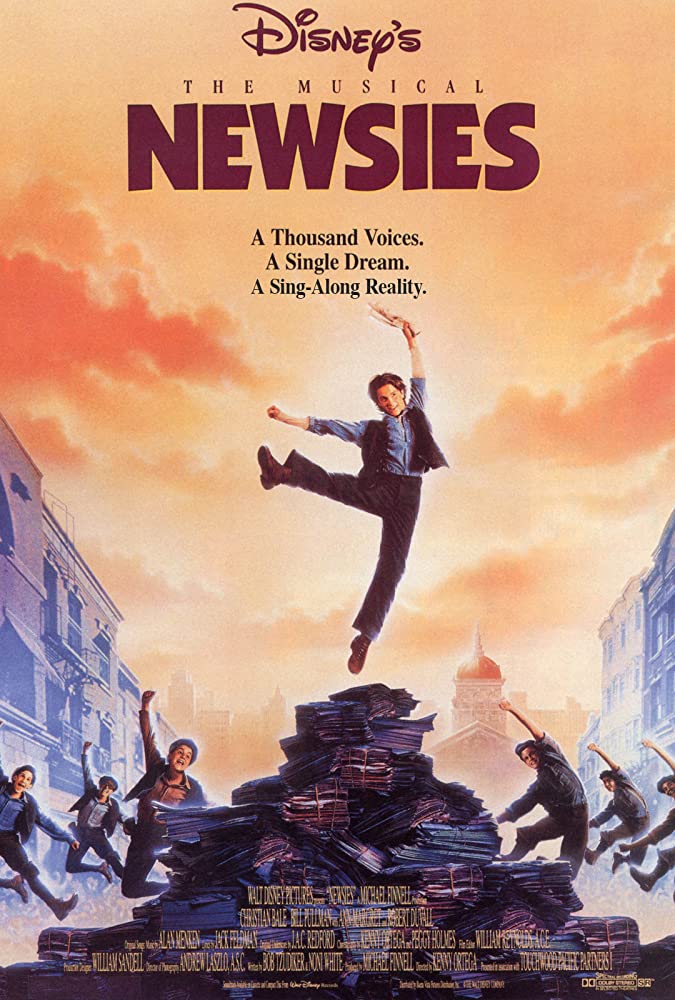 Confused with this one? Though we already had a number two? You were wrong! While we said there can only be one number one, how about two number two's with Grease and Newsies?
Unlike Grease, you may not have a favorite song with this one, but it is still really good nonetheless, and it is likely the first movie you have seen Christian Bale in. Newsies also star Robert Duvall and Bill Pullman.
This musical is loosely based on the 1899 newsboy strike in New York City and how rich newspaper owners exploited them.
#1 Cabaret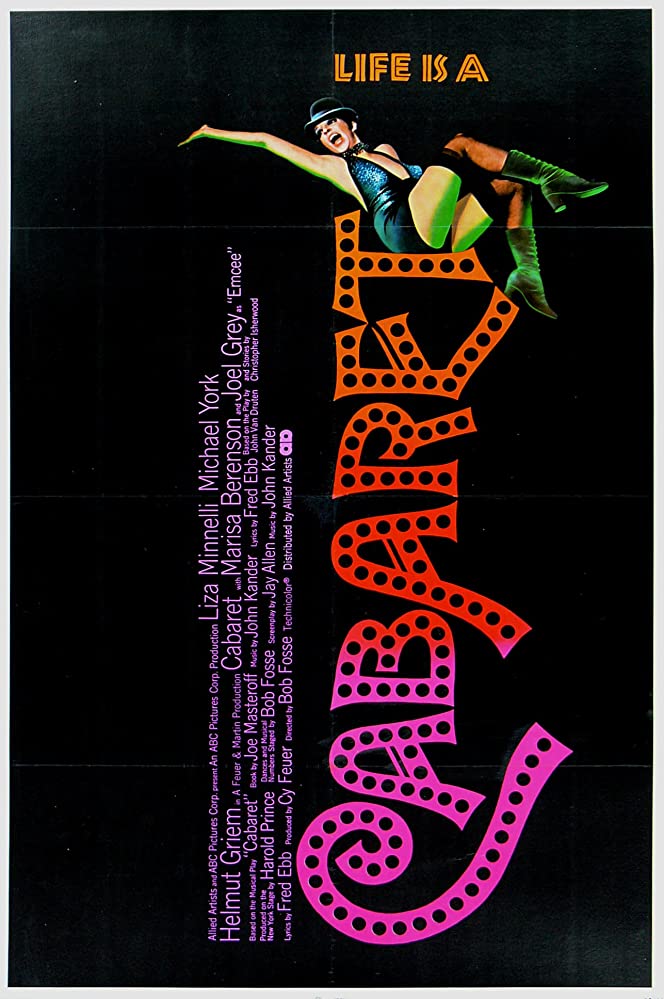 This was an easy top pick for me as I love Cabaret. While this movie is fantastic, if you ever have a chance to see Cabaret perform in person, you should go and see it.
Cabaret occurred in Berlin in 1931 during the Nazi's rise to power. Cabaret focuses on the nightlife at the Kit Kat Klub, and so much unfolds at the Kit Kat Klub.
On a side note, I was first introduced to Cabaret with the 1993 stage version that aired on tv. I have never found it available for purchase or on any services to stream it. That version stars Alan Cumming and Jane Horrocks; if you ever run across it, you should watch it. It was a great one!