Teen Sex movies are more than just coming-of-age stories. They are sexy coming-of-age stories. These movies may have more layers than an onion, or they may not, but they will put a smile on your face.
#10 Road Trip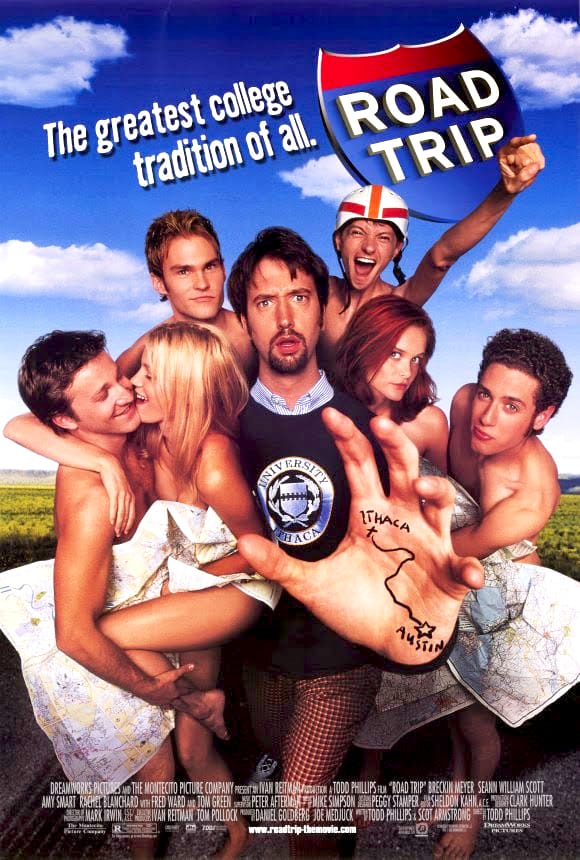 Who doesn't like a good old-fashioned road trip? This Road Trip is about four college friends going on a trip to retrieve a tape that was mistakenly mailed.
Road Trip is an entertaining movie and better than you would expect it to be. Part of it might be because it stars Breckin Meyer, and while I enjoy his performances, he also always seems to be in movies I like. Also in Road Trip are Amy Smart, Seann William Scott, and Tom Green.
Maybe in 20 years, I will watch this again, but if you have not seen it or it's been ten or more years, go ahead and give it a go.
#9 The Sure Thing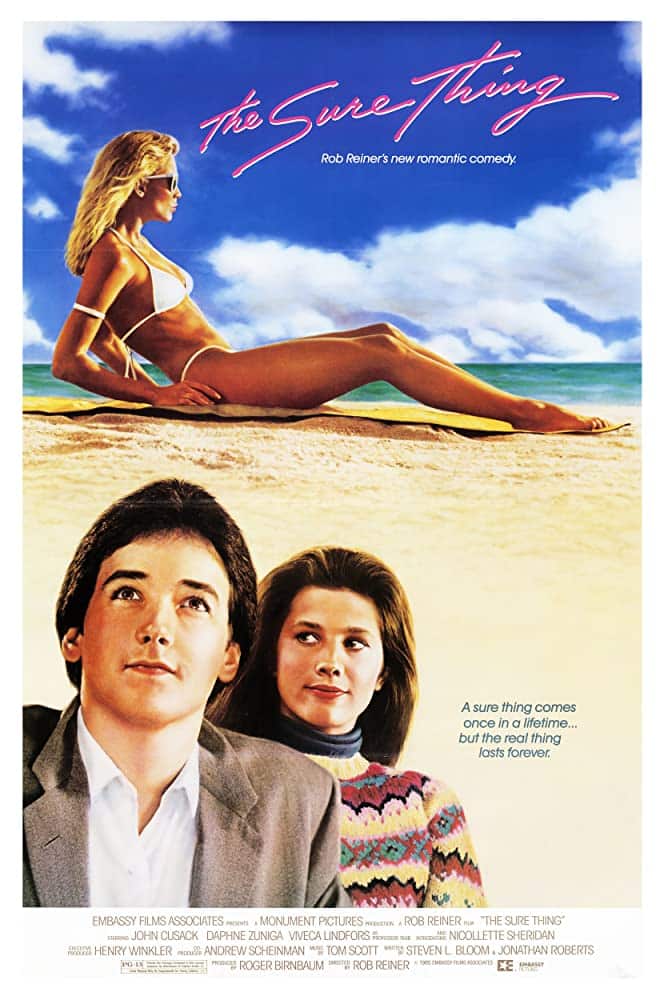 I bet you have never heard of The Sure Thing before. I know I never did, but this is a really good lost gem from the 80's written by a semi-youngish Rob Reiner starring John Cusack and Anthony Edwards =,
The Sure Thing gives you a university student that has not been able to get laid. He goes on a road trip with his classmate to California to attempt to have sex again. His friend is visiting her boyfriend, who happens to be in California, but they end up sabotaging each other's plans.
This movie is not original but meaningful as it makes you feel like you are not watching a story play out but take you to it. This would be a great movie to watch on a rainy day.
#8 The Last American Virgin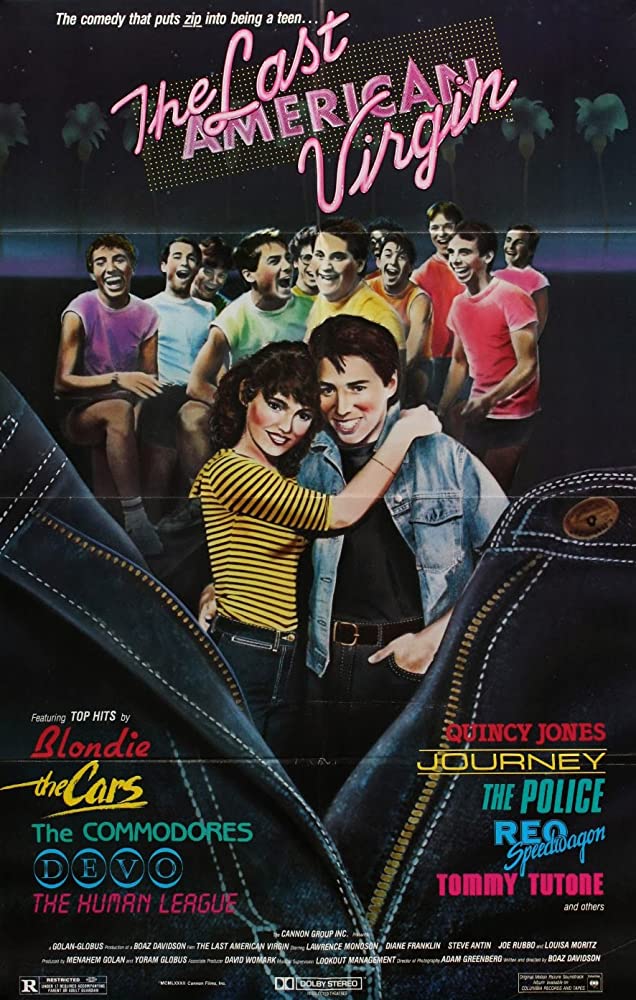 Have you heard of the Last American Virgin? I know I hadn't until it was recommended to me recently. Looking at the artwork, I am surprised it is a good movie as it is only promoted by phrases such as "featuring top hits from" No movie should be advertising like that.
This is more of a Teen Sex Drama than Teen Sex Comedy, but it has comedic moments and is listed as a comedy on Amazon. It is about three teenage boys that want to get laid. It takes a serious take, and then one of the boys falls in love, and all bets are off.
This is a movie that everyone should watch once. The film perfectly explains the 1980s. You will watch this and entertainingly learn a ton.
#7 Losin' It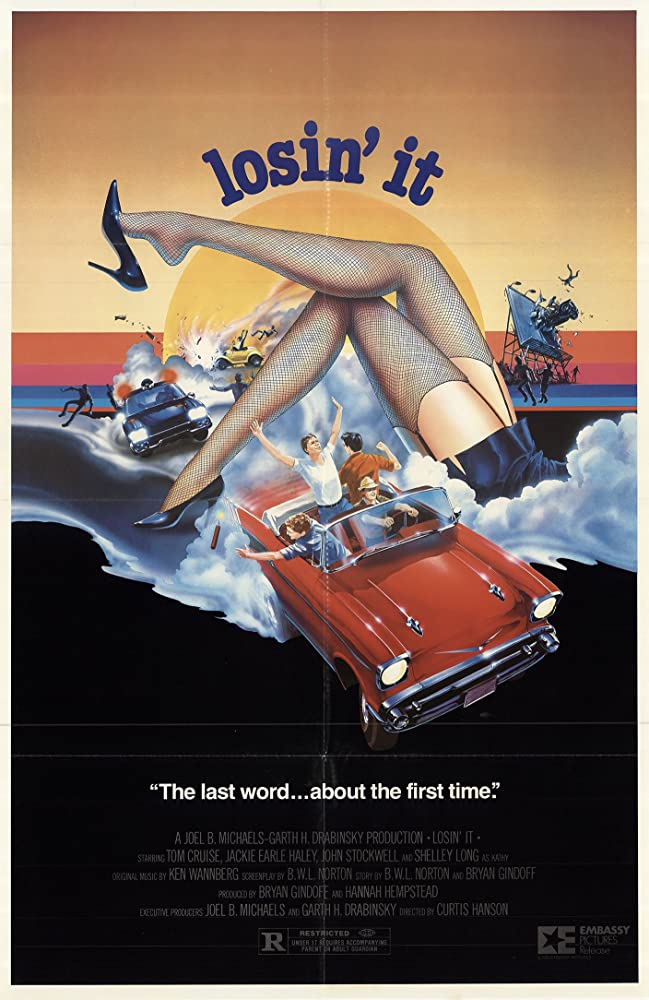 Losin' It is set in 1965 with four friends in Los Angeles. They travel to Tijuana with an older woman trying to get a quick divorce but have several misadventures on the way to blow off steam and lose their virginity in Mexico.
This was a low-budget film starring a young Tom Cruise and Jackie Earle Haley, but the storytelling is magnificent. This movie is nonstop laughs. Even with some of the outdated jokes, they are not too outdated and almost add a bit of vintage charm to Losin' It.
#6 Risky Business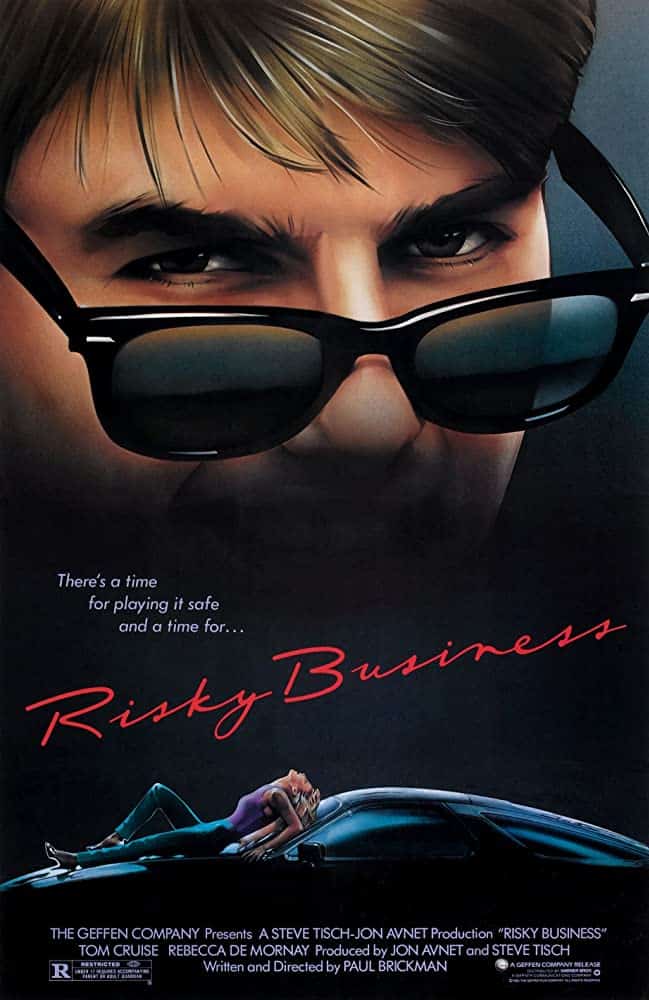 Tom Cruise. That is what this movie is most known for. Introducing the world to Tom Cruise.
The movie is much more than that, as it follows a Chicago teenager's story when his parents leave him home alone. He just wants to spend the weekend doing what society believes every teenage boy wants to do.
Risky Business also introduced us to Rebecca De Mornay in this film about boys chasing after cars, booze, drugs, and sex.
#5 American Pie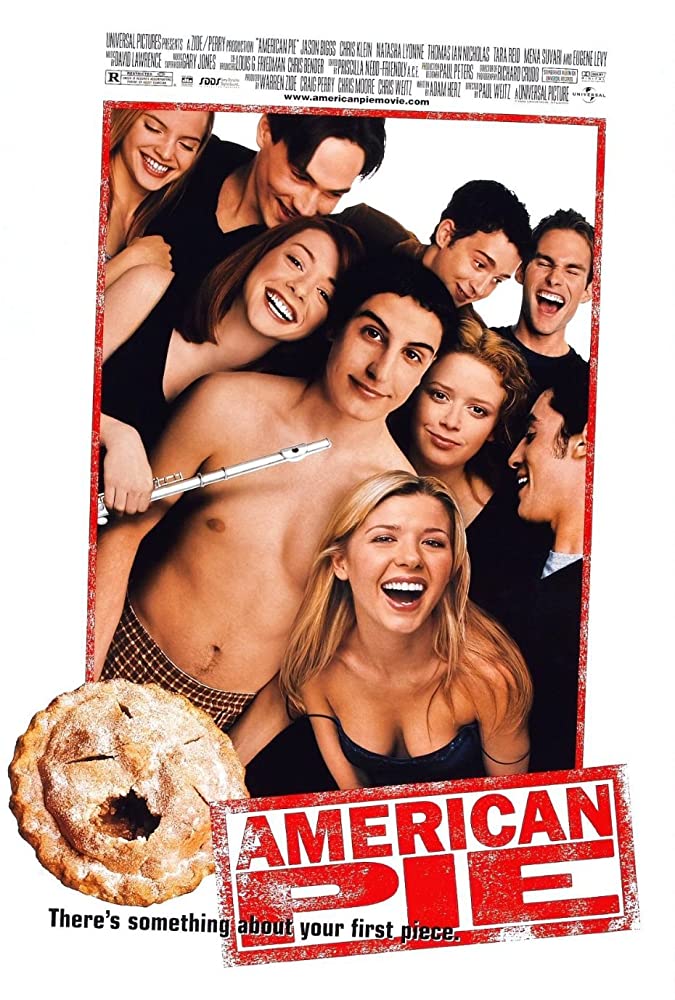 American Pie somehow perfectly summarizes the typical 90's teenage experience. A bit of a warning with this one is it is very much written from a teenage boy's perspective, but it does not have any toxic masculinity or cross the line. One scene does get close, though.
That aside, American Pie is about four friends who make a pact that they will lose their virginity before graduating high school. Of course, nothing can go wrong with this plan, but somehow everything unravels while some teenage angst type of shit happens.
Jason Biggs, Alyson Hannigan, Eugene Levy, Chris Klein, Thomas Ian Nicholas, Natasha Lyonne, Tara Reid, Seann William Scott, Mena Suvari, Eddie Kaye Thomas, and Jennifer Coolidge complete the ensemble. Until I started typing out, I didn't realize how many decent actors are in this movie that you should watch on a hot summer night.
#4 Little Darlings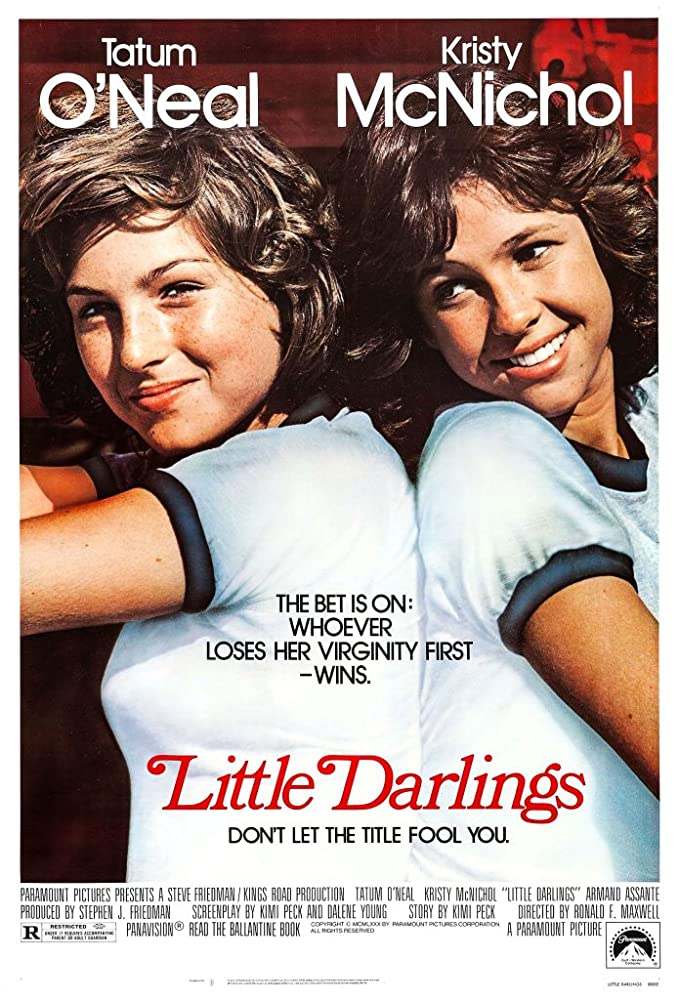 Two Fifteen-year-old girls, one that lives on easy street and one that does not compete with each other to see who will lose their virginity first at summer camp.
While similar to American Pie, this is from a teenage girl's perspective and takes place in 1980, starring Kristy McNichol and Tatum O'Neal with Matt Dillon.
The dialogue between the cabinmates is very raw and real. It is like it was written by a 15-year-old girl almost. While the film does have some slow parts, it is still very much worth watching. This movie also reminds us that it is not just teenage boys that want to have sex.
#3 The Girl Next Door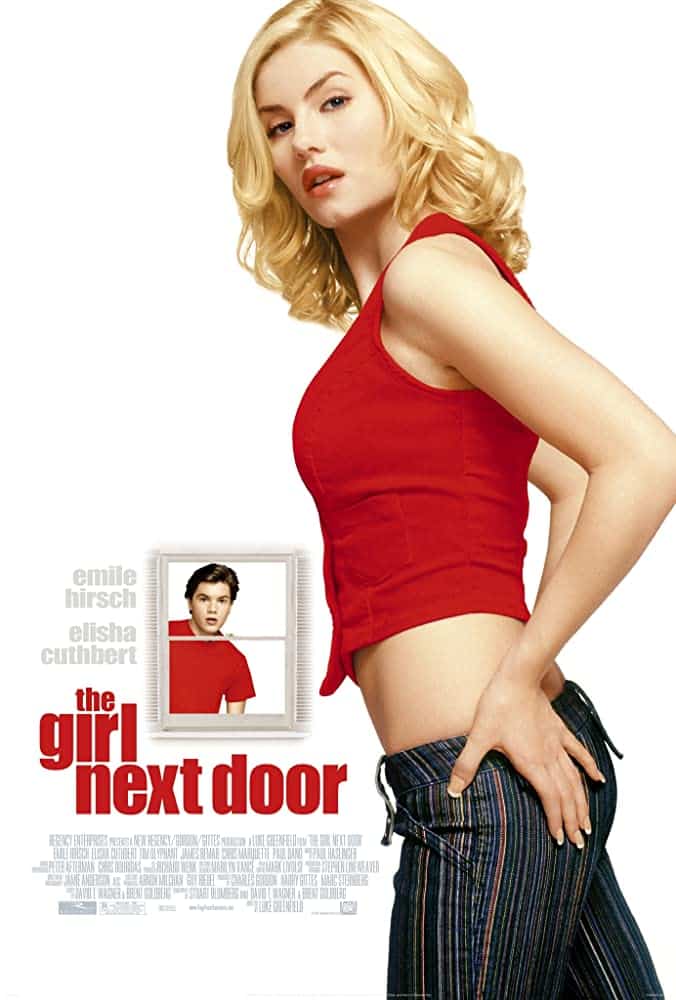 You would never think this coming from a teen sex comedy, but The Girl Next Door is a very sweet story of a teenage boy coming into his own true love, a bit of puppy dog love, plus a jealous ex-boyfriend. You can sure see where this story ends up, everywhere and fast!
They even have to make porn of sorts. I would mention why but I don't want to spoil anyone.
Elisha Cuthbert, Emile Hirsch, and Timothy Olyphant kick ass in this awesome movie.
#2 Superbad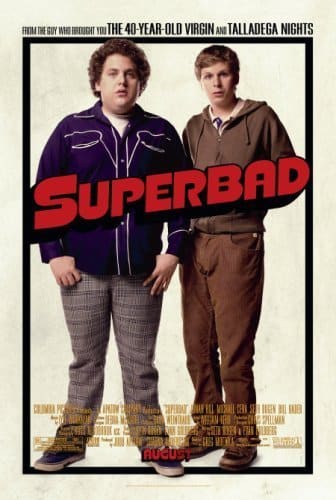 A teenage Seth Rogen wrote the movie with his teenage friend Evan Goldberg loosely based on Seth and Evan's story. In Superbad, Jonah Hill plays Seth, and Michael Cera is Evan with Christopher Mintz-Plasse, Emma Stone, Seth Rogen, and Bill Hader.
This was Emma Stone's first movie which she did fantastic at. Superbad follows Seth and Evan, friends in high school, as they try to hang out with the popular kids and fail. They get invited to hang out with some girls, but they offer to bring liquor to the party, which they have an adventure obtaining.
Superbad is a fun movie that you can watch time and again. You will never get tired of Superbad.
#1 Fast Times at Ridgemont High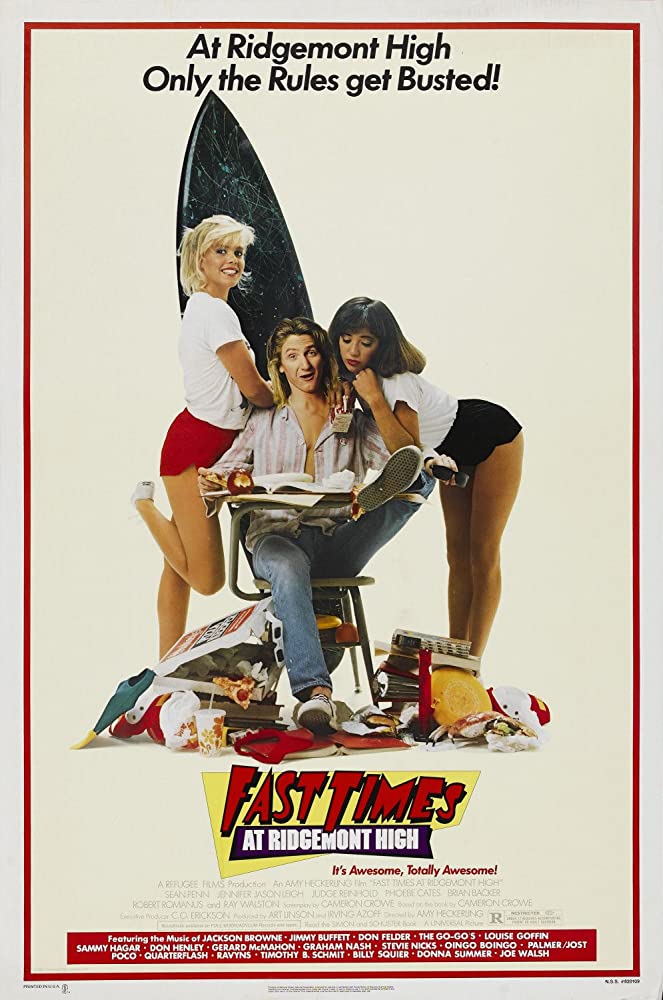 Only one movie could be on top of the list for teen sex comedies, and of course, that has to be Cameron Crowe and Amy Heckerling's masterpiece Fast Times At Ridgemont High.
The movie had it all for direction, writing, and casting. Let's get into the casting with Sean Penn, Jennifer Jason Leigh, Phoebe Cates, Judge Reinhold, and Forest Whitaker with Ray Walston as Mr. Hand. We all know who Mr. Hand is, don't we? If not, you will be in for a treat when you watch Fast Times at Ridgemont High, which follows a group of high school students growing up nowhere else but in southern California and even includes some real exploits of the writer himself.
Some may say the movie follows a stoner and Mr. Hand, who is out to find all stoners, but it is truly an ensemble following various stories at once. You could watch this movie on its own, or it pairs well with Superbad or The Girl Next Door. Why not just watch all three together even. Make a day of it.