Movies about teens. This is such a big one. So many great films to go through to get it narrowed down to this small about. Some of these movies will be realistic, while some will not be as much but still will be centered around some truth.
Teen movies may seem like an easy genre. Still, it isn't really as they need to have true drama while showcasing teenage angsts while hopefully bringing everything together at the end after a rollercoaster of a couple of hours.
#10 Election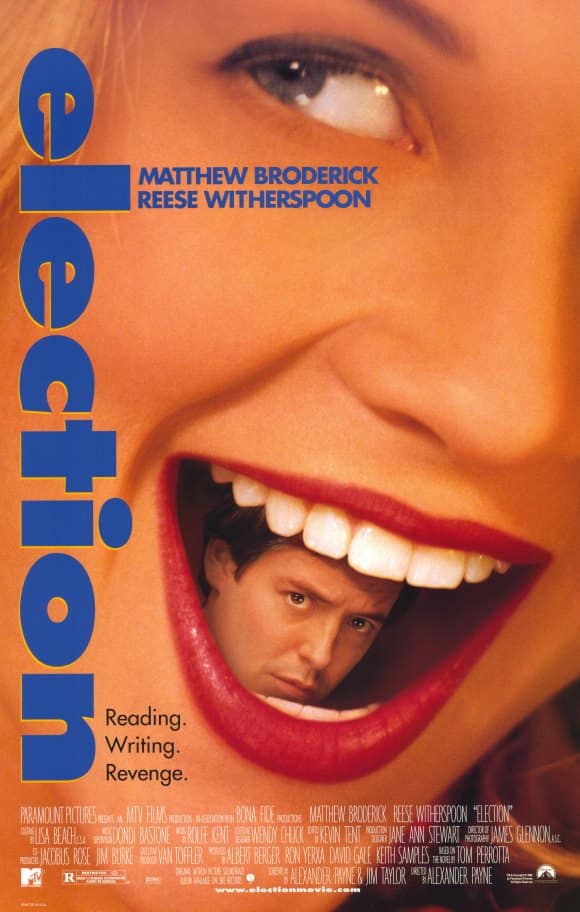 This is not your typical teen movie as it follows a teacher who decides Tracy Flick will not win Class President unopposed and recruits someone to run against her.
Matthew Broderick is the fed-up teacher, with Reese Witherspoon's Tracy Flick being his target.
I only recently watched Election and did not expect to enjoy it this much. The movie captures something that makes it unique. I'm not sure what that element is, but it has it.
#9 10 Things I Hate About You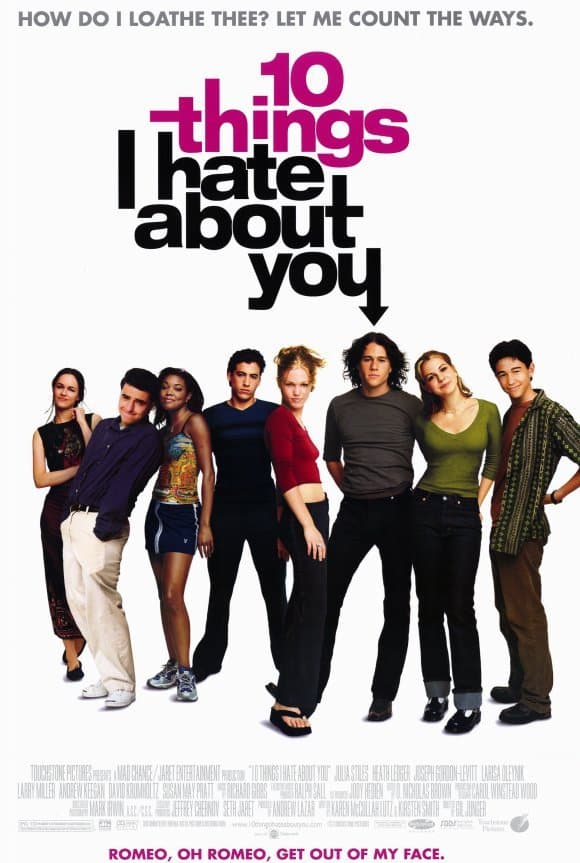 I have to confess I am not a big fan of anything adapted from William Shakespeare, but this is an exception with a fairly modern retelling of "The Taming of the Shrew" starring Julia Stiles, Heath Ledger, and Joseph Gordon-Levitt.
While I recommend everyone should watch 10 Things I Hate About You it is not a movie I could ever see myself watching again, but it is brilliant the first time you watch it.
#8 American Graffiti & More American Graffiti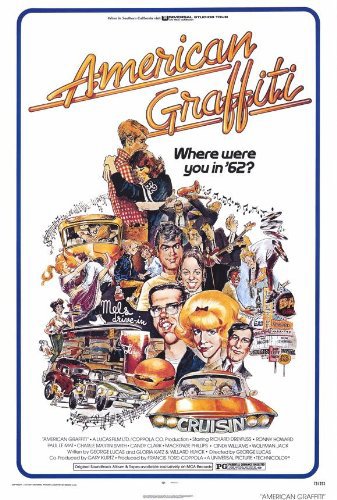 American Graffiti was relevant when it came out and is still relevant today. The first movie is your a group of teenagers having one last high note as their senior year of high school ends.
More American Graffiti takes on post-high school as the same group of friends tackles the Vietnam war, relationships, and adulthood.
#7 Ghost World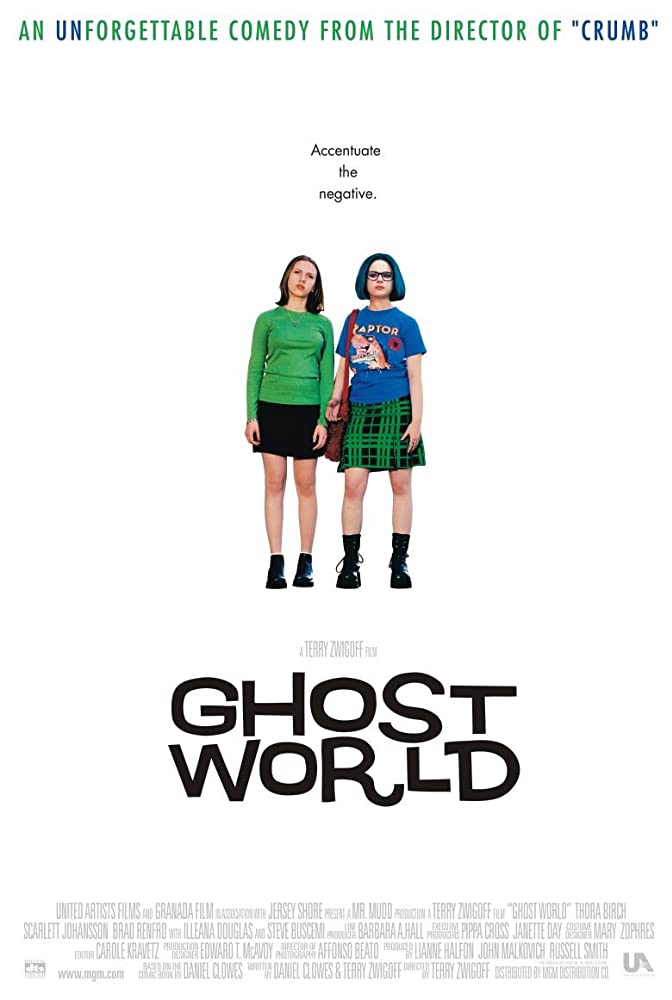 Two teenage girls don't have any plans for after high school other than moving in together.
They end up responding to a newspaper ad for a date, but things take a turn and get complicated.
Ghost World stars Thora Birch, and Scarlett Johansson with Steve Buscemi in a heartfelt drama that will make you laugh.
#6 Pump Up The Volume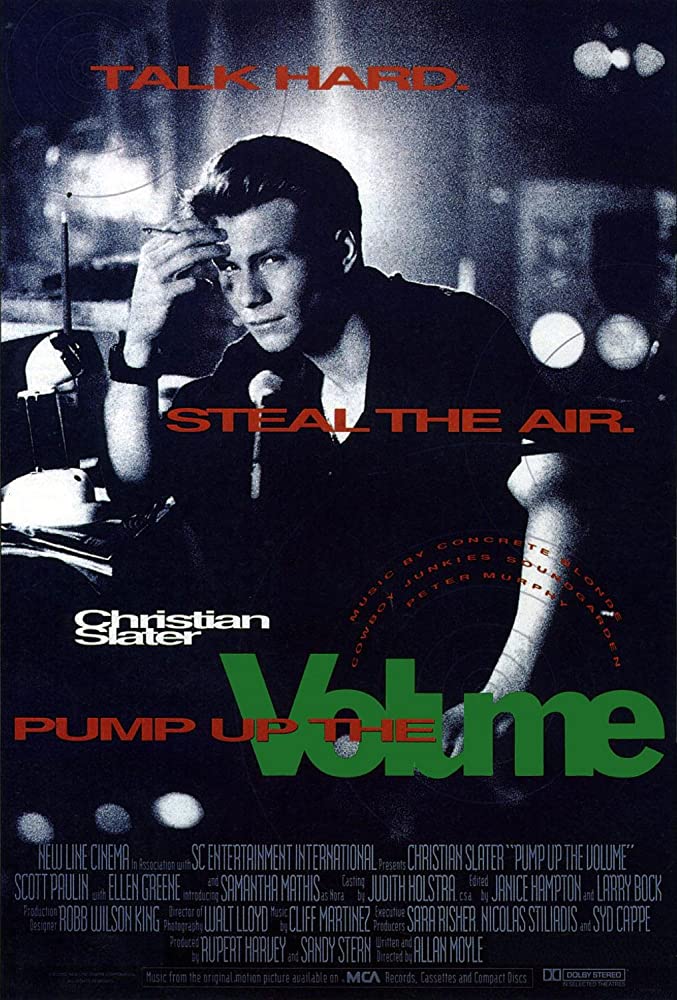 A pirate radio station. What could go wrong with that? I bet you didn't bet suicide, but that happened, and the school the pirate deejay attends starts to fall apart.
Christian Bale plays a shy teenager who moves to Arizona and becomes a pirate deejay.
This movie is real, everything about it feels real, and you get immersed in it.
#5 The Last Picture Show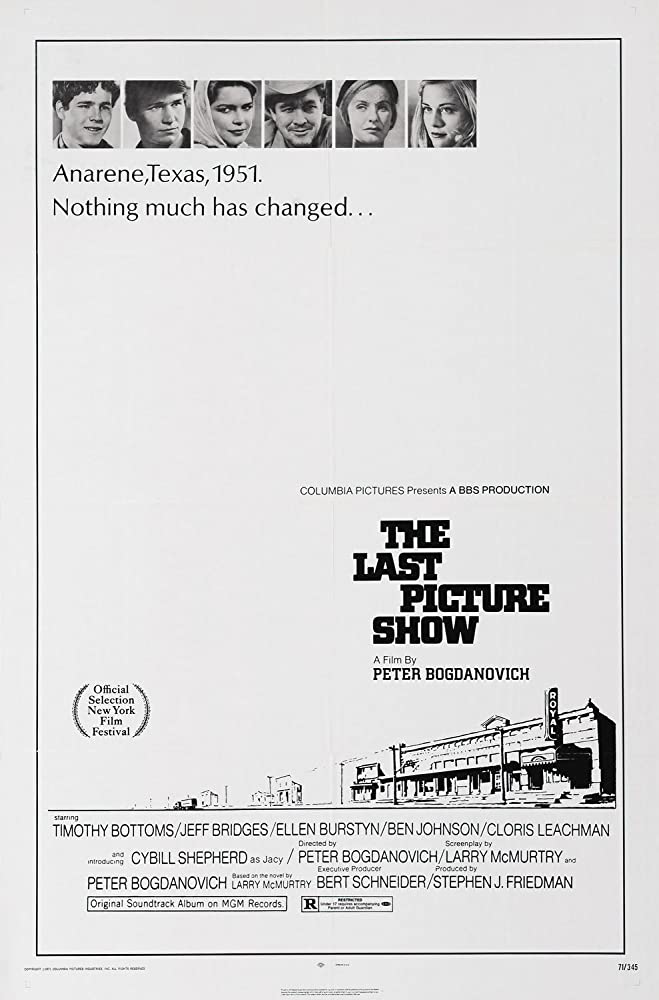 The Last Picture Show? What could that be about? I bet you wouldn't have picked a group of teenagers from 1951 surviving in a small Texas town that is dying in all ways.
This movie sounds boring, but it isn't. Again this is a movie everyone should watch once, but that's it. I would not watch it again.
Timothy Bottoms, Cybill Shepherd, and Jeff Bridges are fantastic in this film.
#4 Fast Times at Ridgemont High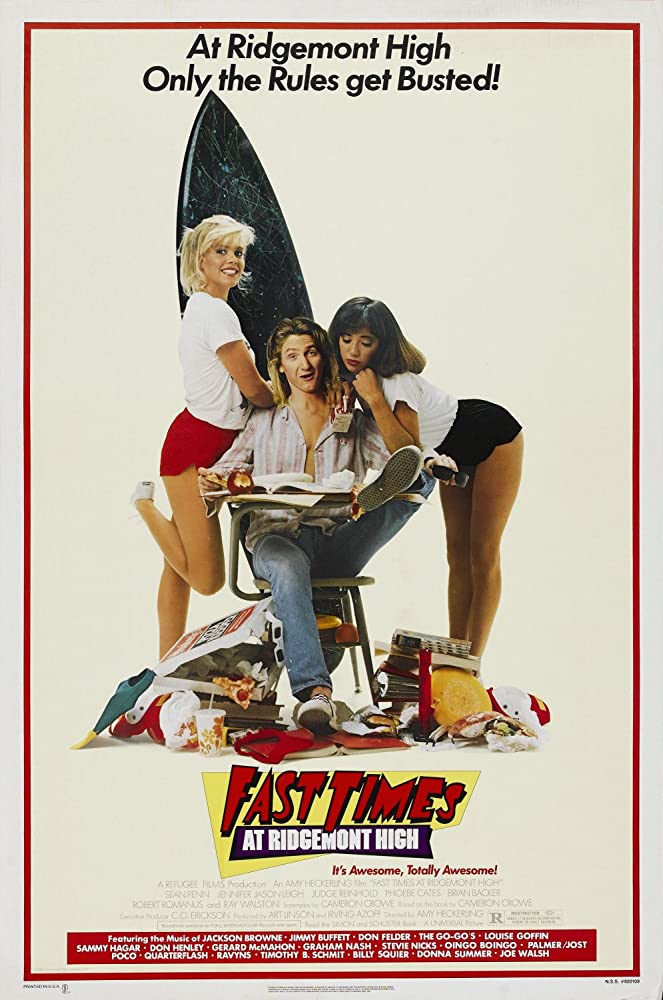 Fast Times takes you to southern California for what will become the movie that changed teen movies for decades and was Amy Heckerling's directorial debut.
Some may say the film revolves around Jeff Spicoli played by Sean Penn, but it is truly an ensemble with multiple storylines all about growing up in southern California.
Fast Times at Ridgemont High also stars Phoebe Cates, Jennifer Jason Leigh, Judge Reinhold, and Ray Walston as Mr. Hand. Fast Times is not to be taken seriously. It is just a fun movie to watch, and if you are in a legal state to have a bit of weed, as Mr. Hand would think, you are smoking it anyway.
#3 Heathers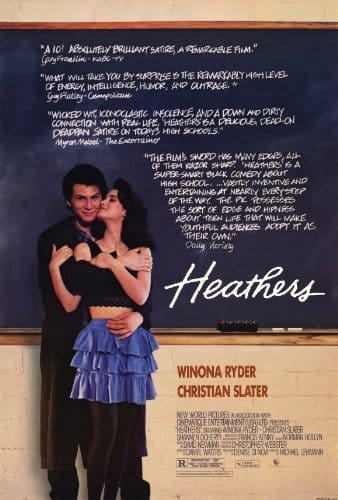 Heathers is not like any other teen movie; it is 100% unique, although it has been imitated multiple times.
The writing of this film speaks for its own. Even decades after its release, it is full of wit and intelligence.
Heathers stars Winona Ryder as the new kid and Christian Slater being the too-intelligent bad boy.
We have watched Heathers multiple times and cannot find any faults.
#2 Clueless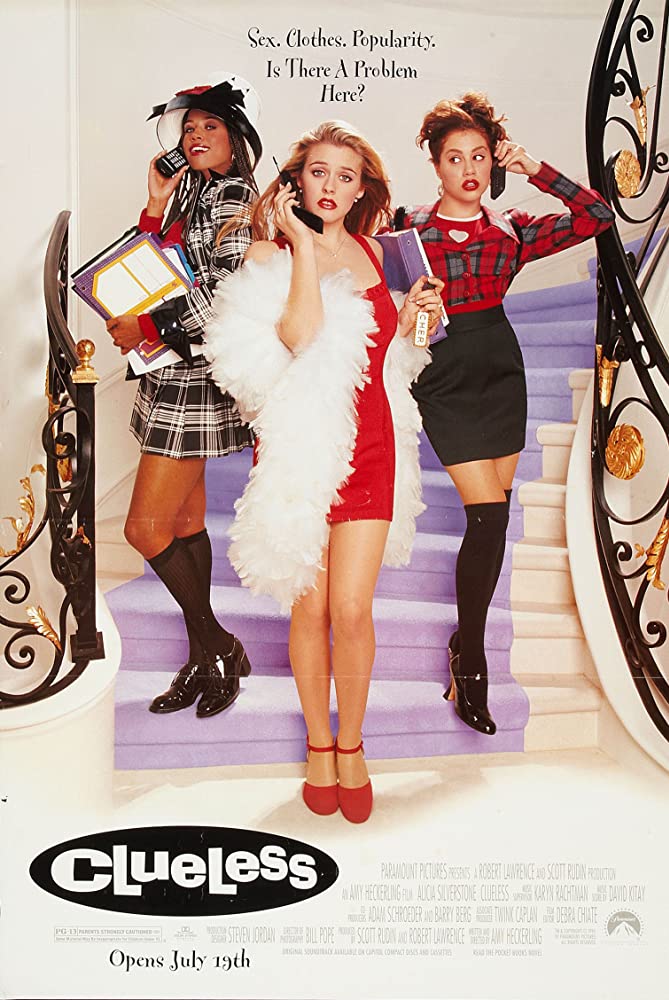 Alicia Silverstone may have only been in one timeless movie, but Clueless was it. The first thing that comes to mind is we would have had Legally Blonde, Mean Girls, or Easy A without this fantastic film. I think not.
Clueless also stars Breckin Meyer, Stacey Dash, Brittany Murphy, Jeremy Sisto, and Paul Rudd.
The movie is about rich and shallow teenagers, but they have a heart and grow as individuals.
#1 Ferris Bueller's Day Off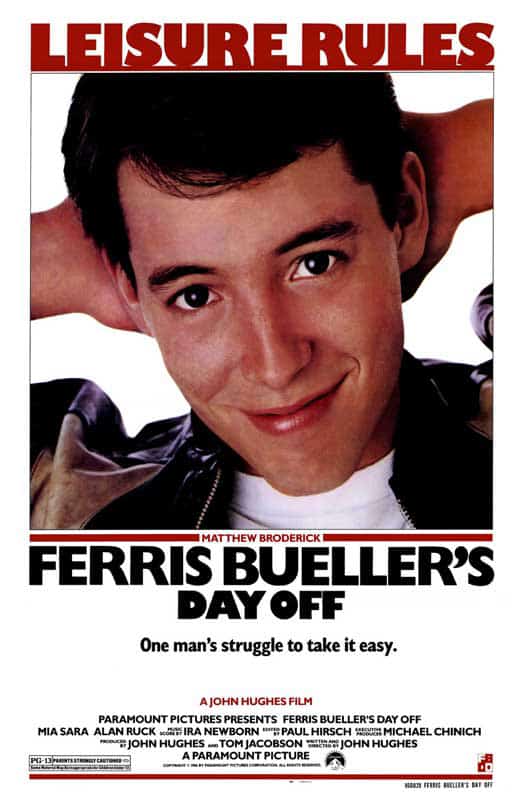 Simply put, Ferris Bueller's Day Off is about Ferris Bueller, who wants a day off from school and convinces his friend and girlfriend to take the day off too. Of course, they have a few adventures and mishaps along the way.
Matthew Broderick is Ferris, but it would be nothing without Mia Sara, Alan Ruck, and Jeffrey Jones, as they made this movie the best teen movie we have seen. Have you seen one you think is better?