You might just like to sit back and enjoy a movie about cut-throat businesspeople, or perhaps you are an entrepreneur and want to find ways to kill your competition. We have curated a list of the cream of the top of entertaining movies that might give you an energy boost at your job or company.
#10 Billionaire Boys Club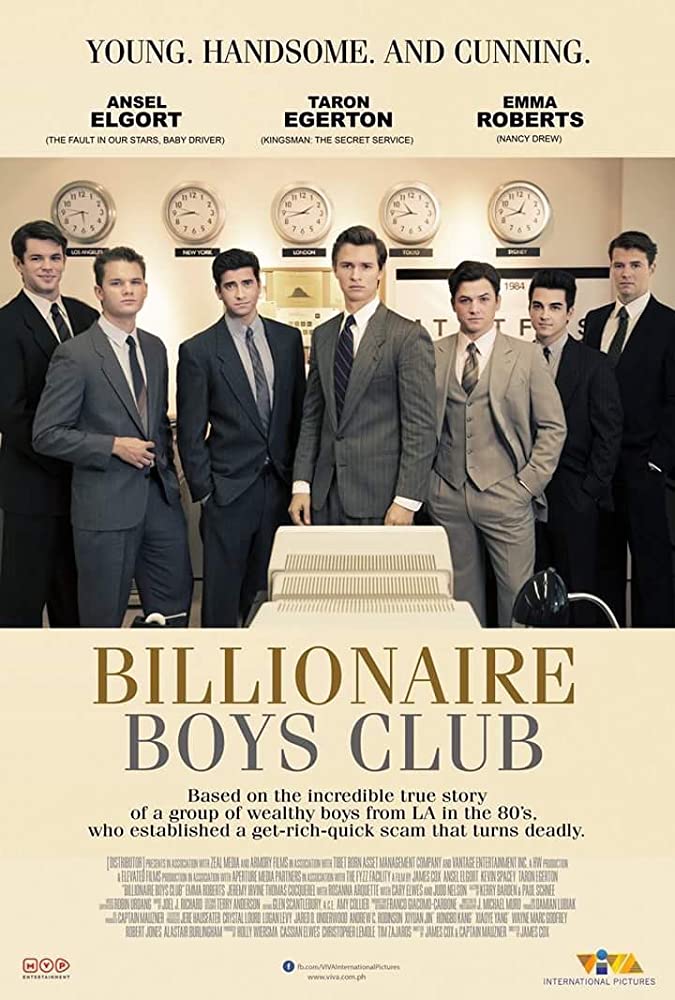 Billionaire Boys Club is a remake of a mini-series with the same name from 1987 that tried to cash in on the Wall Street craze. This is much better than the mini-series and, as the name would insinuate, follows a group of billionaire boys in Los Angeles during the 1980s that launched a get-rich-quick scheme that takes a turn for the worse.
While this is a very interesting movie, it is based on a true story, and the mini-series was much more accurate with the facts.
#9 The Big Short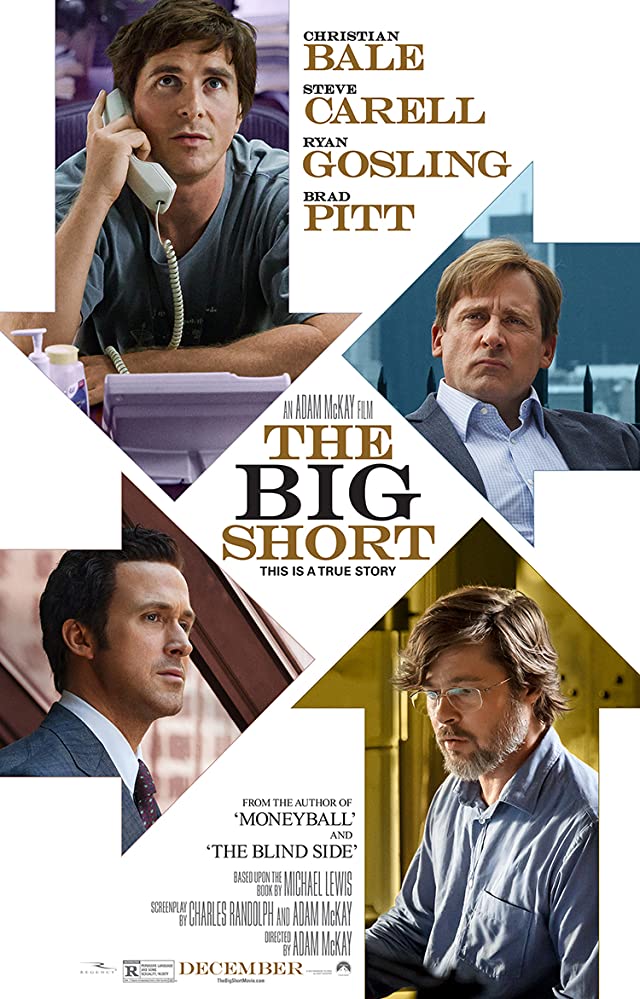 The Big Short is the real-life story of a group of investors just before the US mortgage market crash that made it big by doing the unthinkable; betting against the US mortgage market. They predicted the big crash. There are three true stories explaining how these investors figured it out.
I am not that into movies with multiple stories that all come together, but The Big Short is the exception to this rule. The film stars Christian Bale and Ryan Gosling.
#8 Margin Call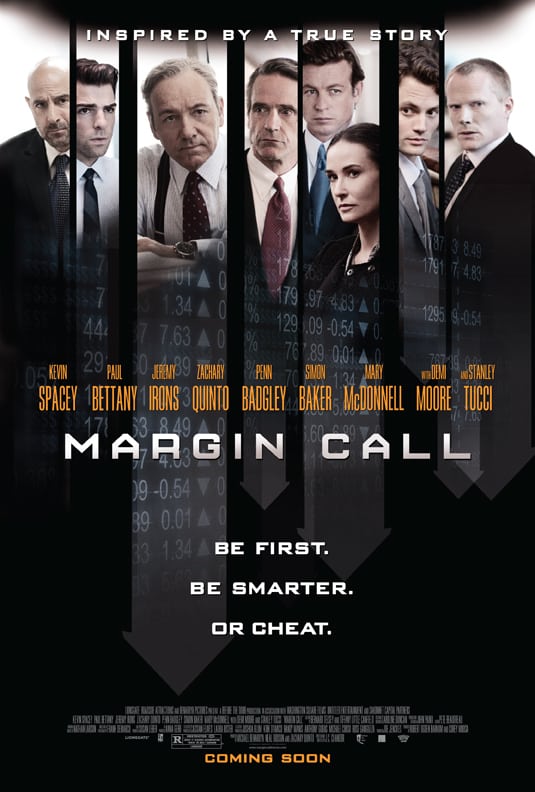 Margin Call picks up where The Big Short leaves you. Margin call follows executives and employees of an investment bank in 2008 after the financial crisis.
This movie was unexpectedly brilliant. I enjoyed this, and it has a very talented yet creative cast with Kevin Spacey, Jeremy Irons, Stanley Tucci, and Demi Moore.
#7 The Founder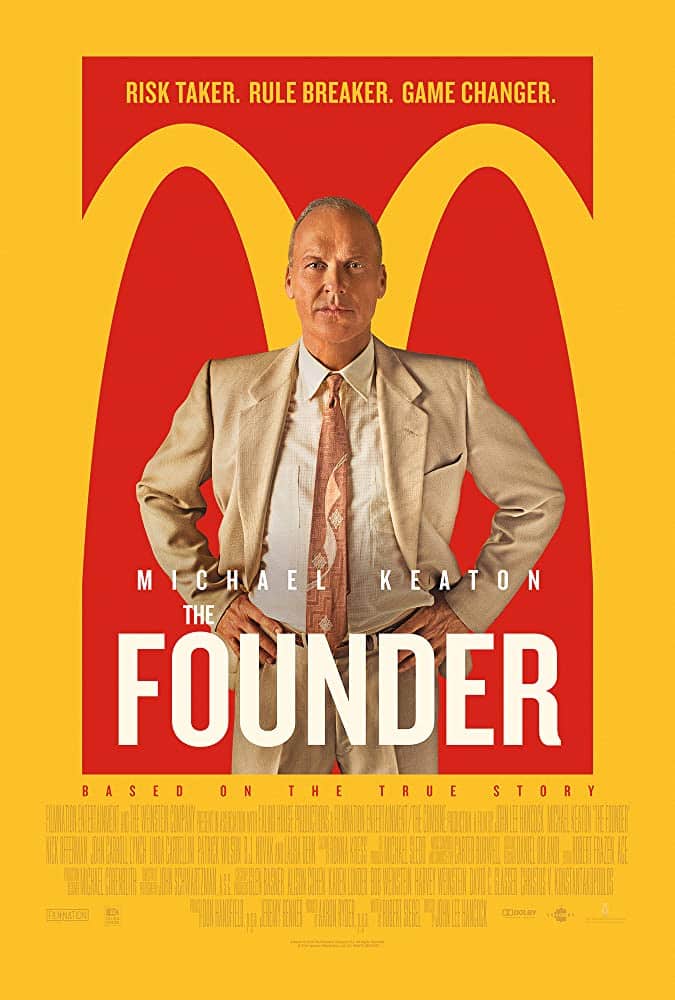 The Founder brings the story of Ray Kroc to life. Ray Kroc was a salesman who turned a fairly unknown fast-food restaurant into a billion-dollar operation. That restaurant is of course, McDonald's.
Michael Keaton was cast perfectly to play Ray Kroc, with Linda Cardellini, Laura Dern, and Nick Offerman rounding out the cast.
If you are starting a business, already have one, or want to see what it takes to succeed, this is the movie for you.
#6 Too Big to Fail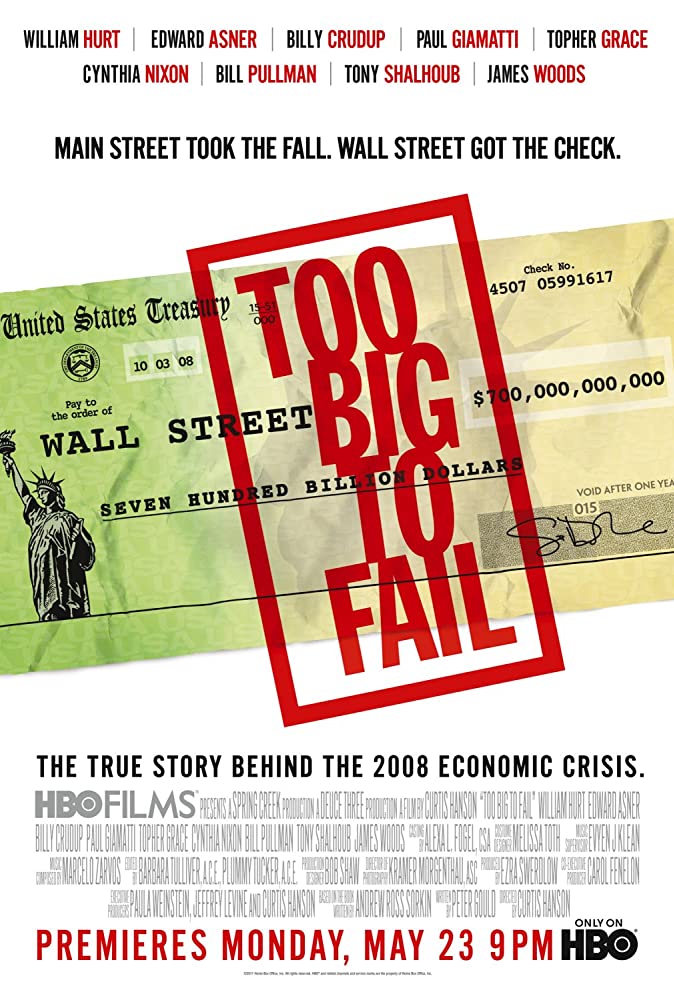 We are back to the financial crisis of 2008 with Too Big to Fail, which focuses on Treasury Secretary Henry Paulson's response to the 2008 financial meltdown.
This movie gives a behind-the-scenes look at what happened in April through October of 2008 and how the US government responded to the financial crisis caused by the mortgage bubble.
While this movie is a masterpiece, as my son would put it "You don't care about any of the characters." You don't. This movie has no one substance, just a humanizing view of unlikeable people.
#5 Glengarry GlenRoss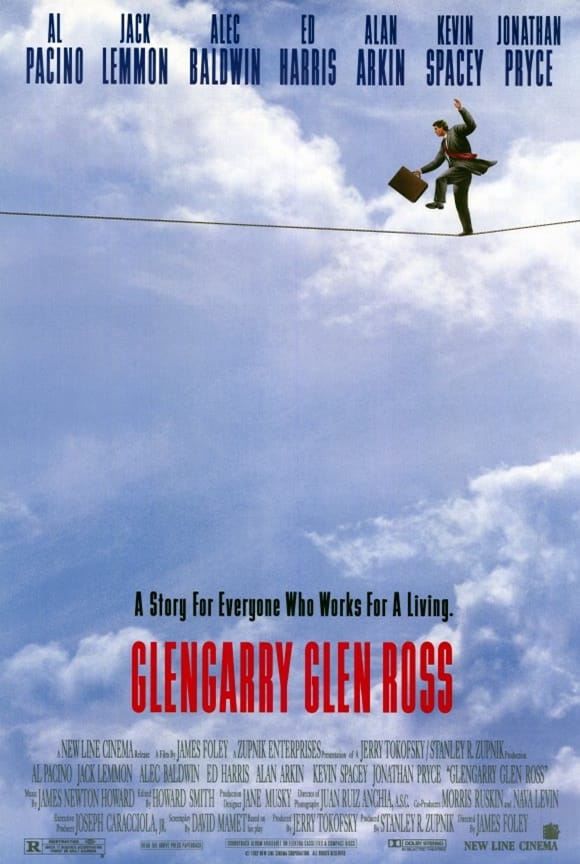 Glengarry Glen Ross brings you another Kevin Spacey movie to this list. He excels with these types of movies. I will give a shout-out to one of Kevin Spacey's other movies, which is about two veteran salesmen that have to create a pitch to a client while battling young up-and-comer salesmen. That, of course, is The Big Kahuna, which also stars Danny DeVito.
In addition to Kevin Spacey, Glengarry Glen Ross has an all-star cast including Ed Harris, Alec Baldwin, Alan Arkin, Jack Lemmon, and the one and only Al Pacino.
This movie centers around the world of sales and what life is like trying to make a living in the sales world. The countless highs and even more lows.
The writing is perfect, and the actors could not have been better. This is a movie you NEED to see for yourself.
#4 Other People's Money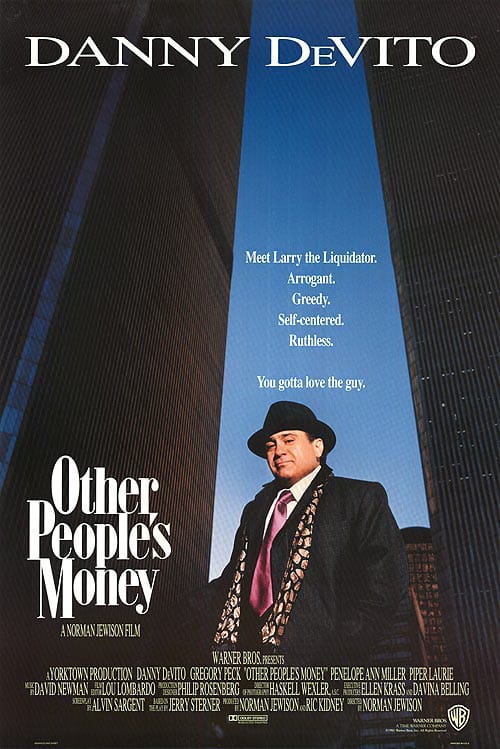 Other People's Money tells the story of Lawrence Garfield, played by Danny DeVito, a corporate raider who buys into undervalued companies. Still, he grows a heart when he falls in love with the founder's son's stepdaughter.
Yes, it is not the founder's stepdaughter but his son's. This movie is similar to Wall Street, except with a comedic twist, which is almost better.
#3 Boiler Room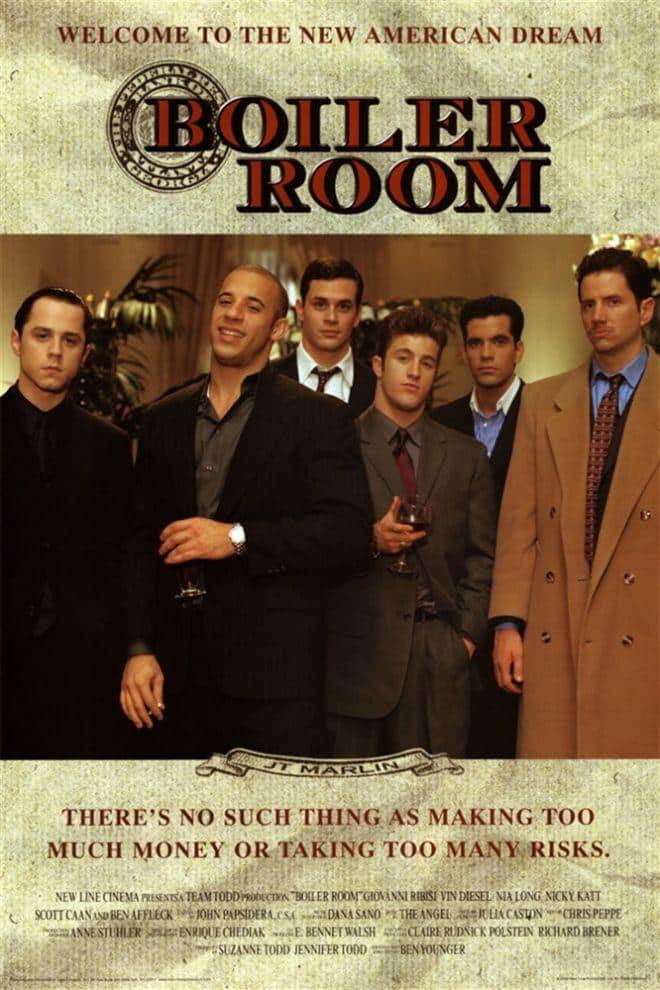 Boiler Room tells the story that every slacker wants to believe. A college dropout manages to get a job as a broker for an investment firm, but this firm does some shady tactics and might sell senior citizens worthless stocks. Alright, not might they are selling worthless stocks.
Giovanni Ribisi brings this movie home, but the supporting cast of Vin Diesel, Scott Caan, Nia Long, and Ben Affleck make it a home run. It is serious yet has comedic parts and is overall the perfect movie.
#2 The Wolf of Wall Street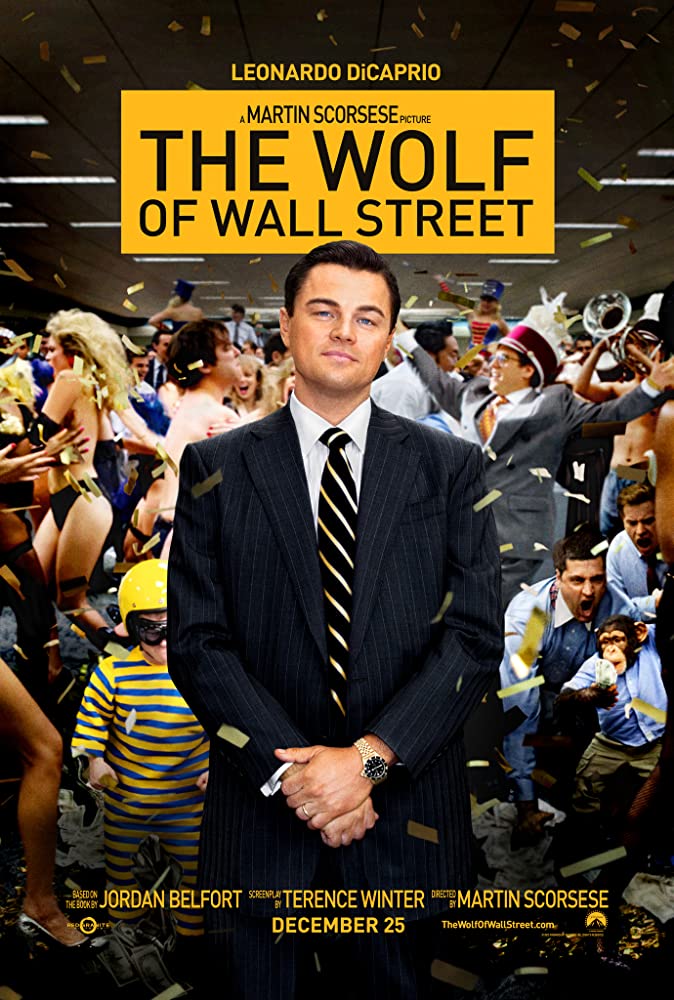 This is a long movie but so worth it. It is exactly 3 hours long. That's right, 180 minutes even. The Wolf on Wall Street stars Leonardo DiCaprio and Jonah Hill, but the real hidden star was Margot Robbie, that adds so much to the movie as Naomi Lapaglia. Matthew McConaughey, Rob Reiner, Jon Bernthal, and Jon Favreau are also in the film, which is about the real-life story of Jordan Belfort and how he became a wealthy stock-broker living the life of a high roller while being involved with crime, corruption, drugs, and fighting the federal government.
Even though this is based on a true story, I did not know what would happen next, and I would bet you won't either. You can't predict what will happen next in this crazy life lived by Jordan Belfort.
#1 Wall Street & Wall Street: Money Never Sleeps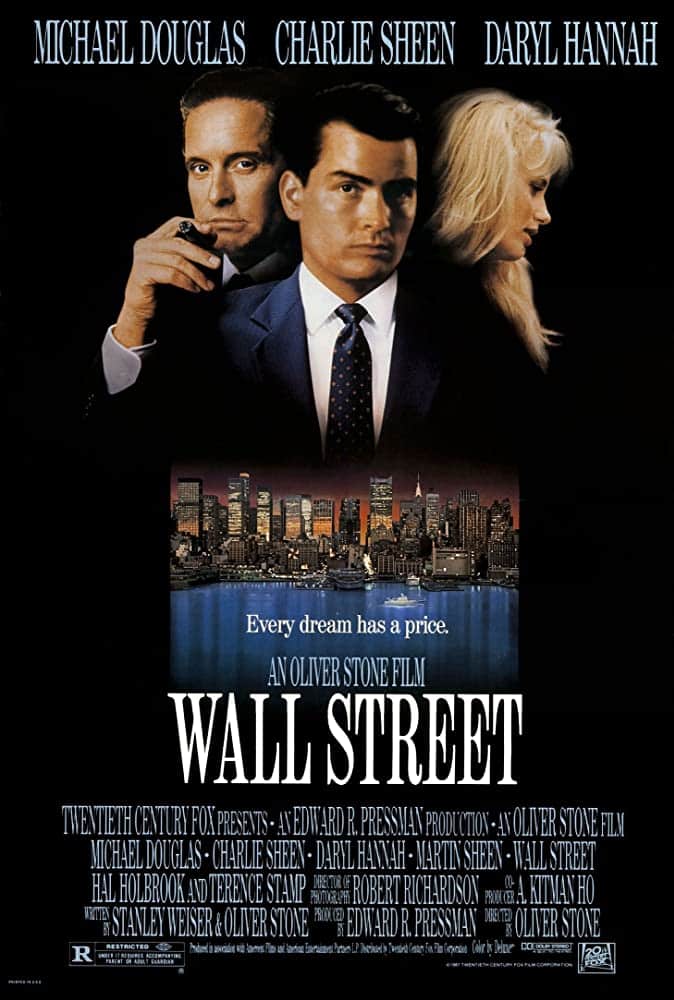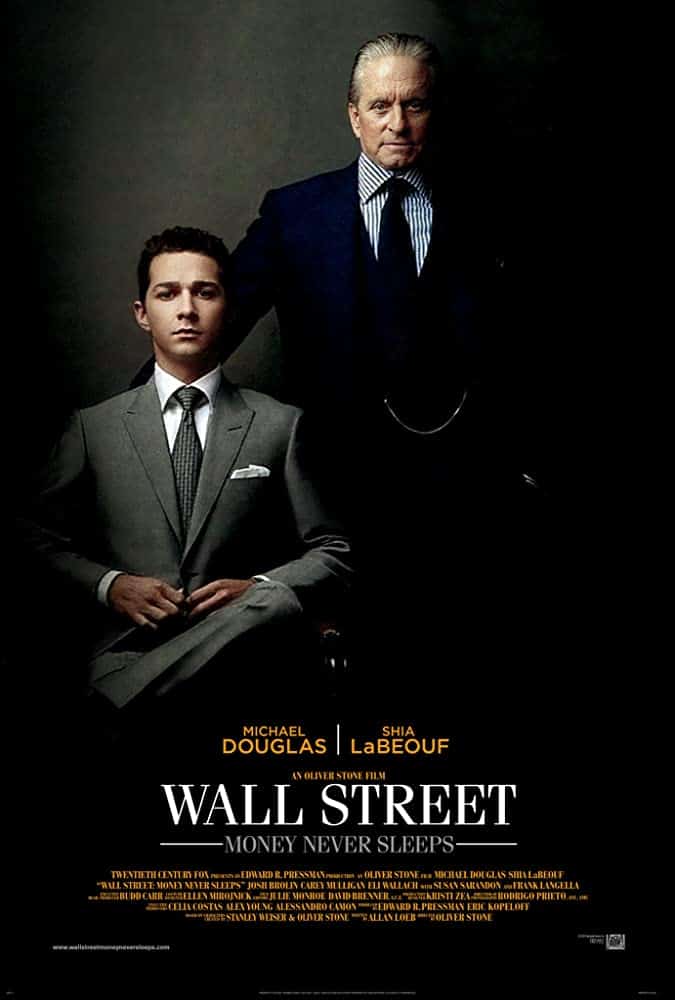 Wall Street was an important film in this genre and was almost the first of its kind. It delivered on the inner workings of Wall Street and the greed that goes on as an impatient stockbroker is willing to do anything to get to the top, even he if has to trade with illegal inside information. Anything goes to get to the top. Of course, he has someone perhaps even more worthless to mentor him.
Wall Street: Money Never Sleeps picks up where the first movie left off but a little over twenty years later. Because saying just about anything will give you a spoiler to the first movie, we can only say that instead of revolving around a stock broker that wants to make it to the top, Money Never Sleeps follows an idealistic stock broker.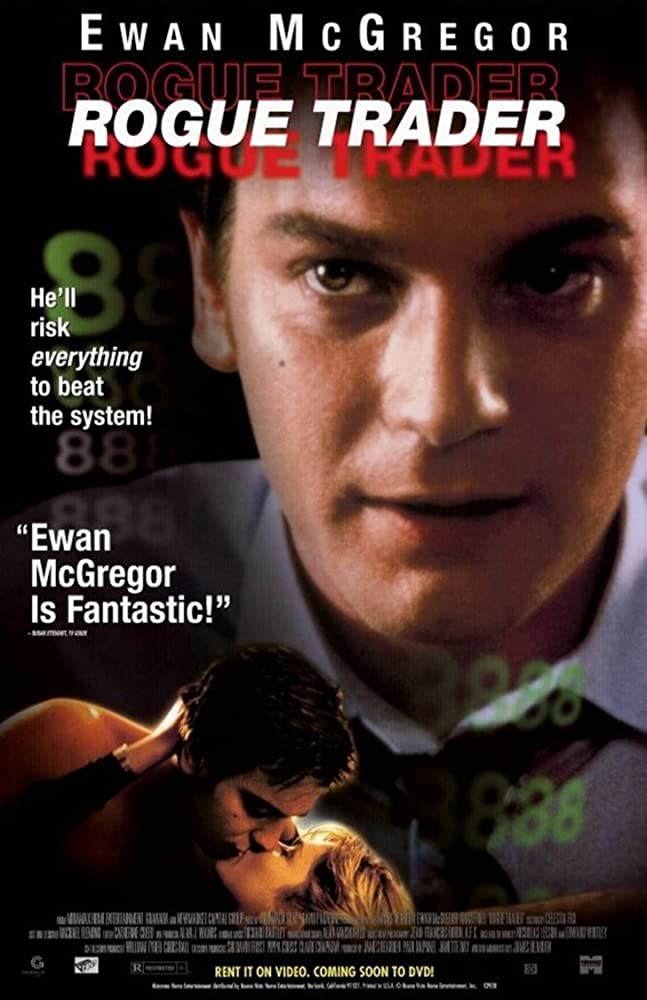 While this movie did not make this list, and if you want to see an Early Ewan McGregor and Anna Friel give Rogue Trader a go which is about an investment trader who managed to bankrupt one of the oldest banks in the United Kingdom. This is just a fun B movie to watch and enjoy. No one will be winning any awards for this, but sometimes it is nice just to relax and enjoy something that has a good story but does not take itself too seriously.