Movies about school are fundamental to almost everyone, no matter what type of school or the period of the movie. They are still almost always relatable.
You can take on students at the peak of their lives to the underdog who just wants to survive. These movies should also make you think and bring a little joy to your day.
#10 Booksmart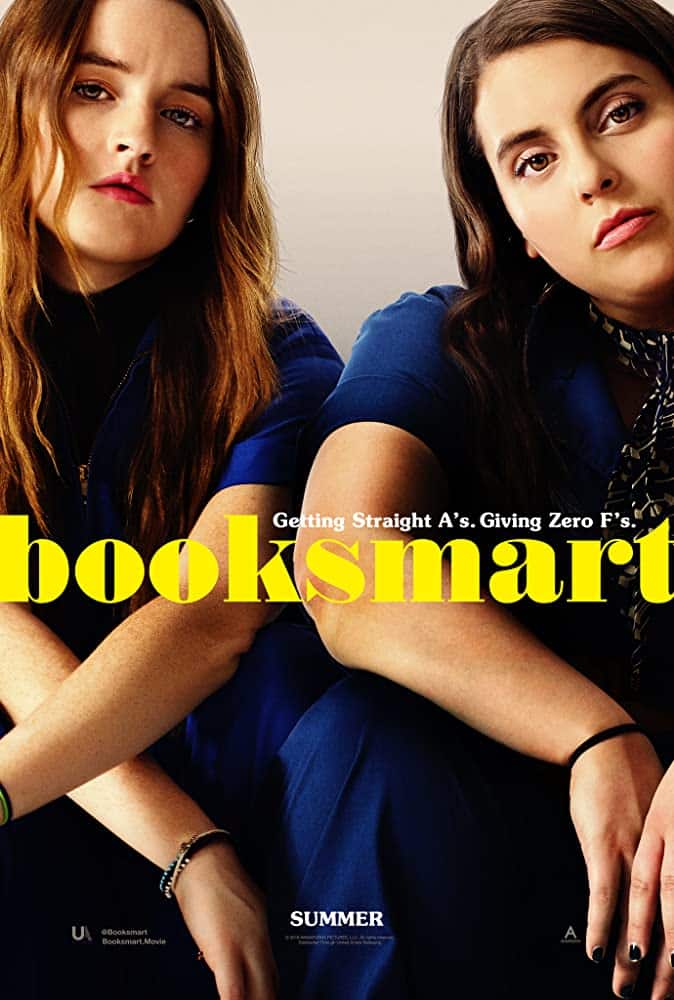 Booksmart is more than just a gender reversal of so many schools and teen movies; this is a heartfelt and real journey of two high school overachievers who decide now that they are about to graduate high school that they did not enjoy high school and worked too much.
They take this time to have one last chance at having fun.
This charming and funny film brings a new perspective to school movies.
#9 Dead Poets Society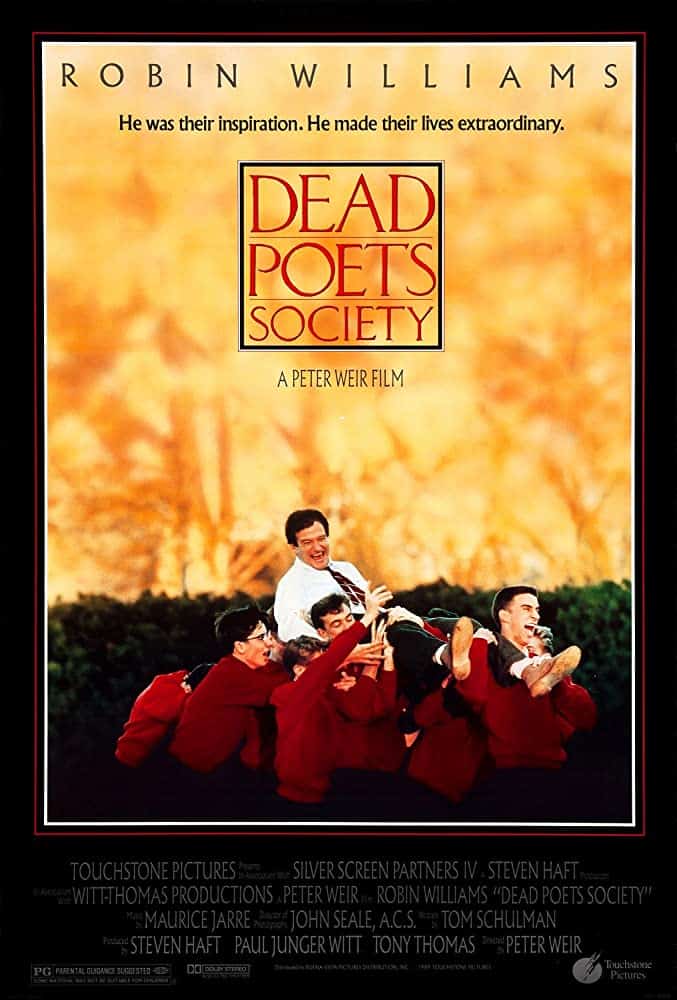 Dead Poets Society is a complex film about a shy student named Todd Anderson who must attend the school his popular older brother attended. Todd meets a professor that changes his life and introduces him to the Dead Poets Society.
The cast includes Robin Williams, Ethan Hawke, and Robert Sean Leonard. This film will bring meaning to every viewer for various reasons. It tells an important story many can relate to from multiple perspectives.
#8 Mean Girls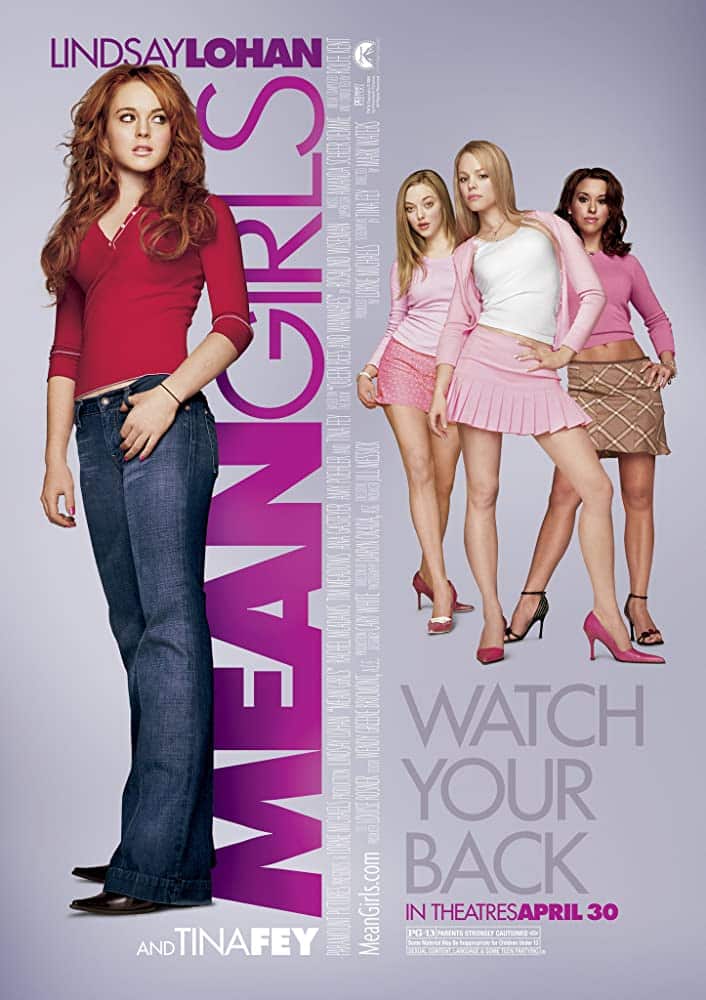 I will say something I have never said before and hopefully never again. Mean Girls is a generational movie. It was stupid, funny, real, and sad, and it still tells a story all these years later that everyone can enjoy.
Lacey Chabert and Rachel McAdams make this movie, but it stars Lindsay Lohan.
The original title for Mean Girls describes the whole movie. Queen Bees and Wannabes. That would have been a much better title for this movie as the movie is about the Queen Bee that runs the high school and everyone who wants to be her.
Mean Girls makes a great movie to watch on a flight, as you've seen it before and can see it again and again…
#7 Heathers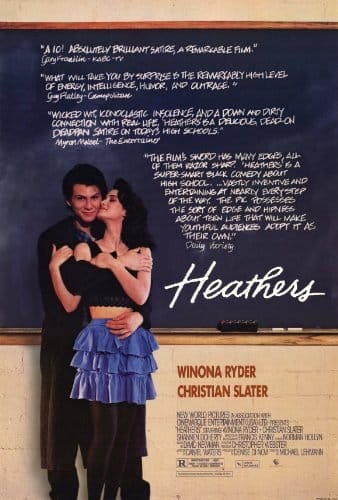 Some say Mean Girls is a remake of Heathers. I don't know if I buy into that theory, but if I did, the original still was better than the reboot.
Heathers is our darkest school movie on this list as it is about just an ordinary girl who meets a sociopath, and they bond together over a murder.
Winona Ryder and Christian Slater star in this thriller. I have watched Heathers a few times, and after each time, I feel like it's a good movie, but I don't see myself watching it again, but then I do end up watching it again. When will this cycle end?
#6 Dazed and Confused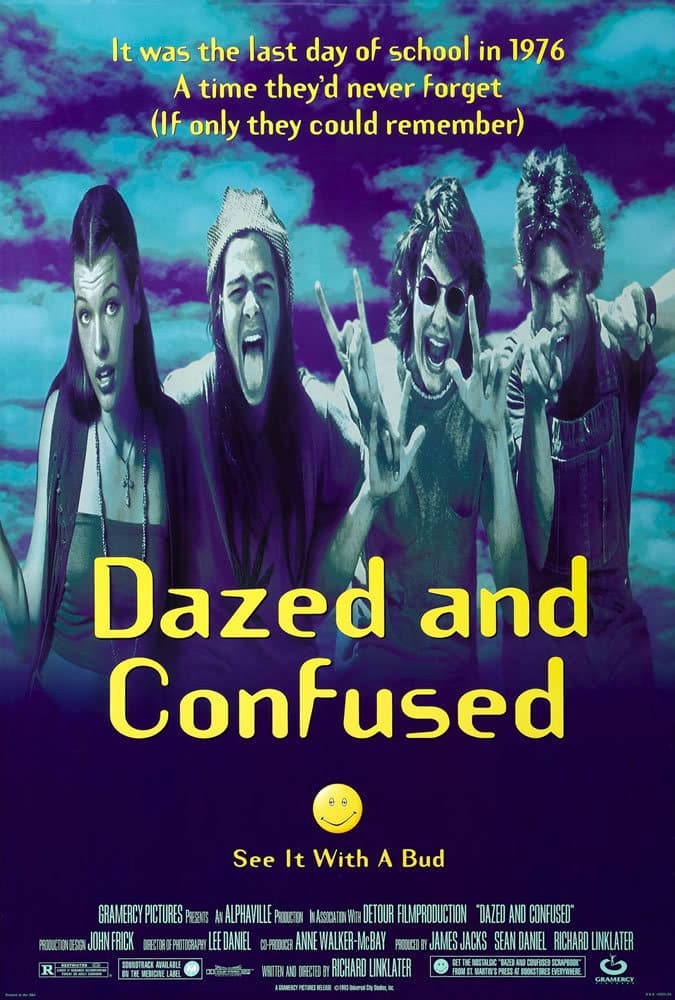 Dazed and Confused not only introduced us to Matthew McConaughey, Milla Jovovich, Joey Lauren Adams, and Adam Goldberg, but it brings us to 1976 in a tiny Texas town on the last day of high school.
Everybody in this little town just wants to half a good time by getting drunk, stoned, and laid, which may be true for most 70s kids. This movie doesn't have a higher meaning it is just entertaining watching teens as they were in the 70s.
#5 Superbad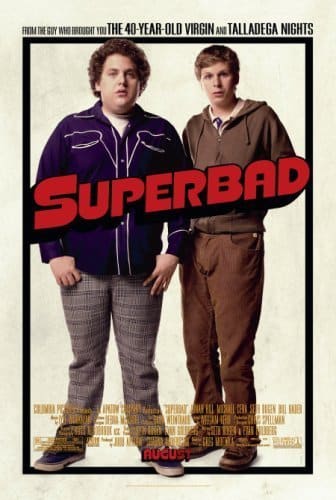 Just because two thirteen-year-olds wrote Superbad doesn't make it a bad movie, but yes, Seth Rogen and Evan Goldberg were both at the tender age of thirteen when they decided to test their writing chops.
Superbad follows Jonah Hill as Seth and Michael Cera as Evan. As you can see, the two thirteen-year-olds still had some limits to their creativity. A random fact is Emma Stone's first role was in Superbad.
The film follows best friends that are outsiders. They attempt to use the services of a typical geek friend and have a few misadventures on their way to supplying a party with alcohol that has the girls they like going to.
This movie will give you a great laugh at times while having a satisfying story.
#4 The Breakfast Club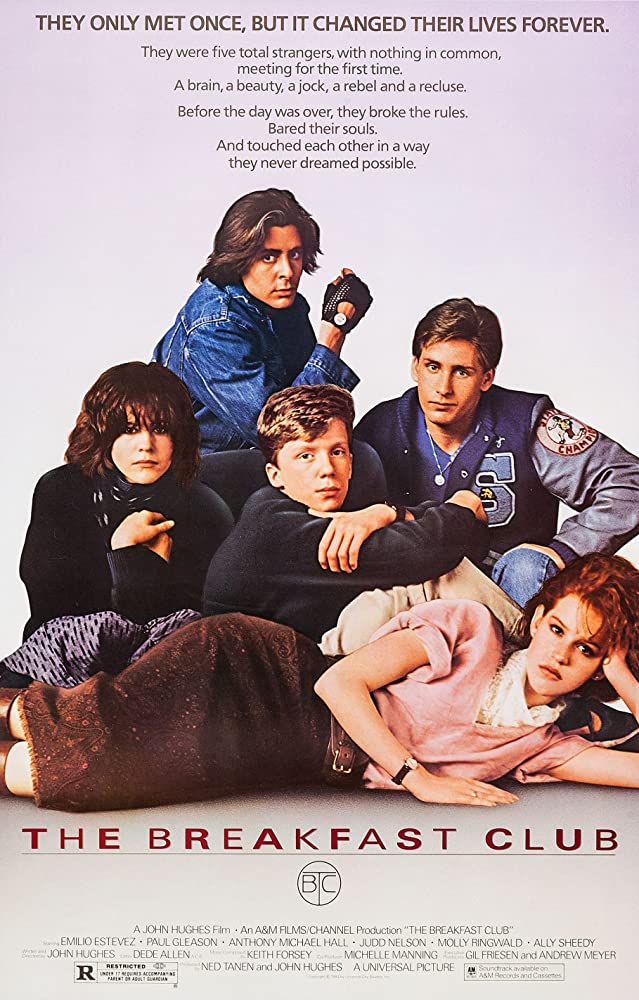 The Breakfast Club has a simple job of telling the story of five high school seniors who have Saturday detention together, but this is no simple story.
This movie is loved by so many because virtually everyone is represented in the film. It is an honest representation too, where everyone has trouble, even if they are super successful or rich. It doesn't stop there either, as each student evolves and learns through the other kid's experiences.
The Breakfast Club stars your typical John Hughes 80's crew of Judd Nelson, Molly Ringwald, Ally Sheedy, Anthony Michael Hall, and Emilio Estevez. This movie still has more to offer than just being an I remember this movie or the good old days. Nobody should ever say the good old days regarding The Breakfast Club.
#3 Fast Times at Ridgemont High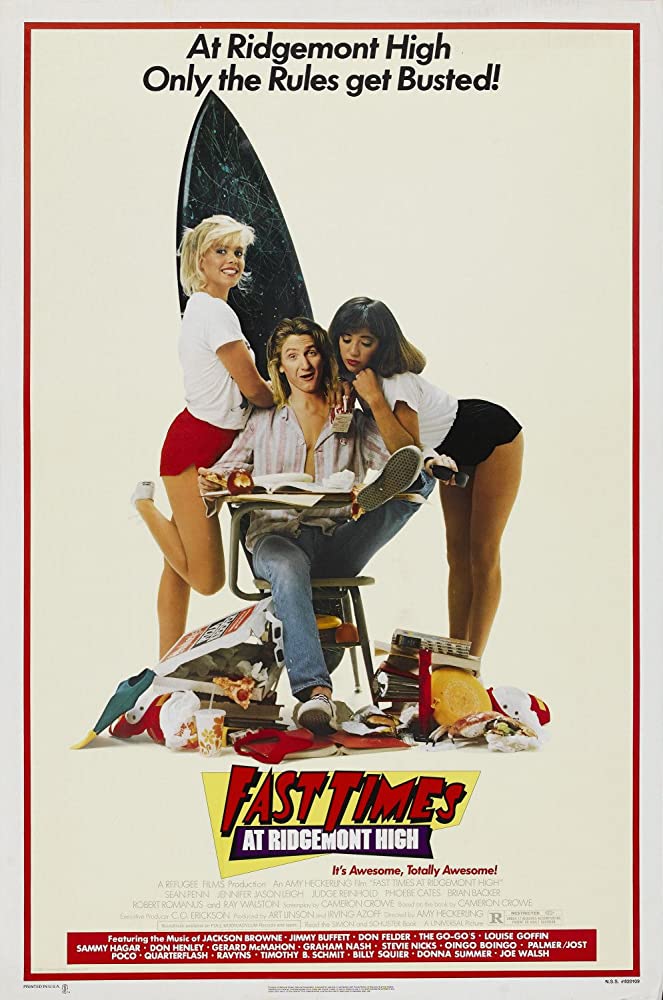 It is time we return to Southern California. I say that like everyone is from Southern California but let's just pretend we are. Fast Times at Ridgemont High takes us to the early 1980s. Not a time anyone should desire to go back to.
Sean Penn, Phoebe Cates, and Jennifer Jason Leigh make this movie. I have a hard time imagining anyone else in those roles.
This is one of those movies you can watch over and over again.
#2 Clueless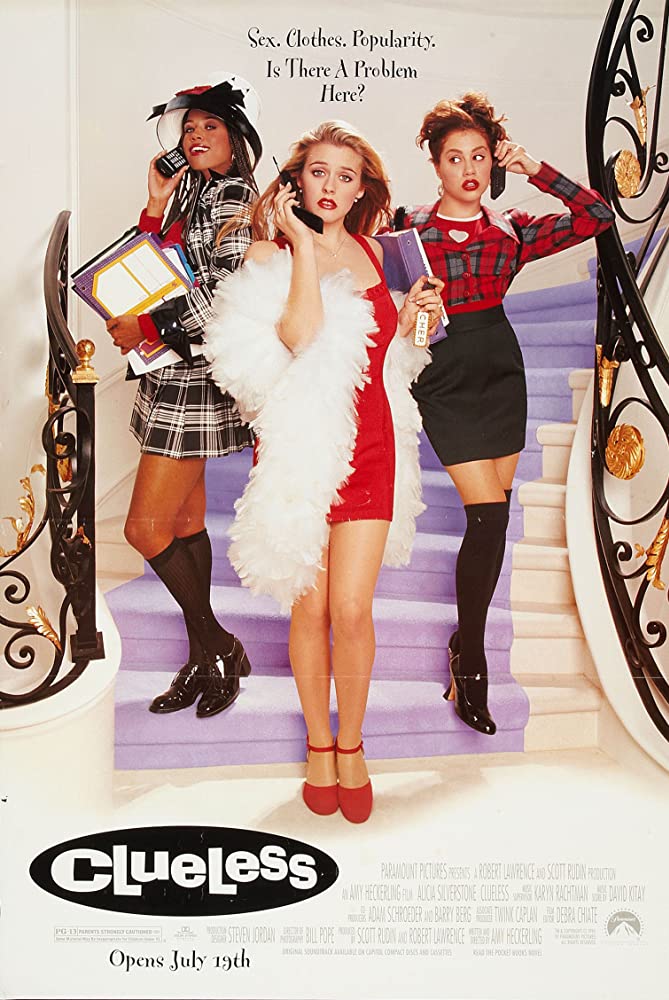 Clueless is another movie that you can watch over and over. This is the movie for you if you are having a bad day or are sick.
Clueless will bring you meaningful laughs by telling the story of Cher, who wants to become a better person but also wants to have a good time.
Clueless is what introduced us to Brittany Murphy, who did die too young, and Alicia Silverstone.
While this is an awesome movie, don't take it too far, like someone I knew who once watched it almost monthly.
#1 Ferris Bueller's Day Off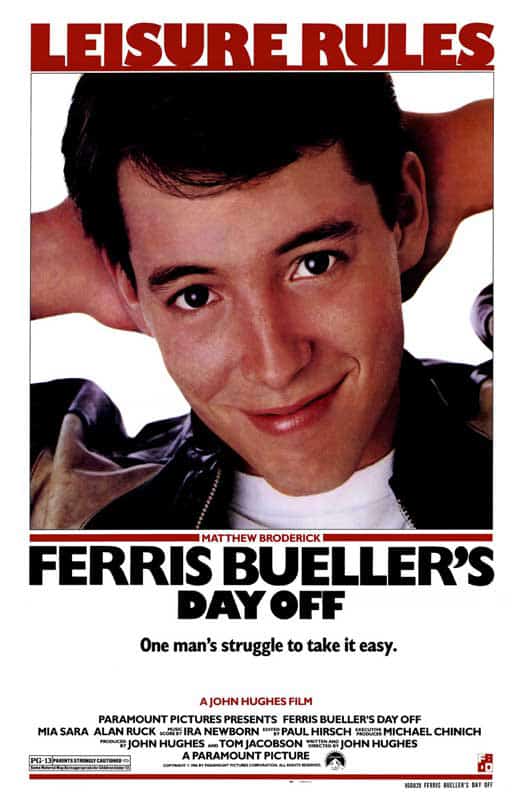 I believe Ferris Bueller's Day Off may be my favorite movie of all time. I can't think of a better one, but it is defiantly my top school-themed movie.
Ferris Bueller just wants to have a fun day and take a day off from school. Of course, he wants his best friend and girlfriend to join him.
They "borrow" his friend's dad's car, and it goes a bit off course. The high school principal is determined Ferris is faking his sickness and wants to catch him. This is just a fun movie to watch and never gets old. It might get old if I was to watch it monthly, but I would never do such a nutty thing.