Well, we almost did not make it to this screening as we had our own bad day going on which included the kids playroom flooding but enough about that. Onto the movie…
It has been a long time since I've read the book but it seems to be very similar minus it expands on it a lot to be able to include the whole movie.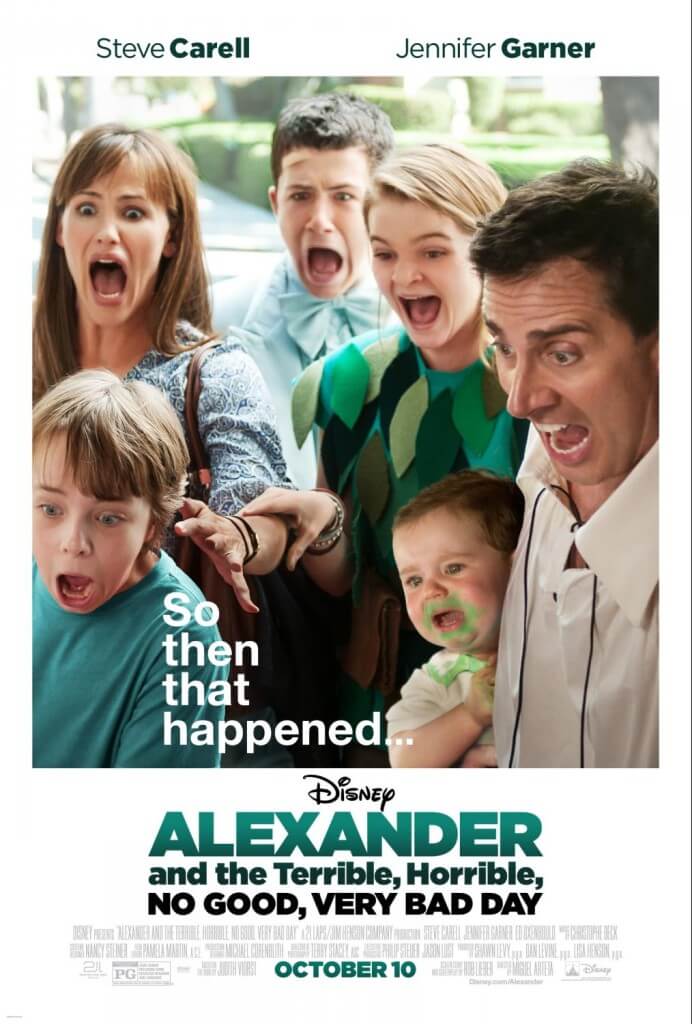 The premise of the movie is simple. Alexander is having a very bad day and he feels his family always has wonderful days. He is turning twelve and makes a birthday wish that everyone has a horrible day and that wish comes true.
During the family's bad day they have to survive off backup plans which end up turning the day into a very memorable day. The movie touches a bunch of subjects and ends with you just have to adapt to whatever is happening and make the best of it.
This movie follows the exploits of 11-year-old Alexander (Ed Oxenbould) as he experiences the most terrible and horrible day of his young life—a day that begins with gum stuck in his hair, followed by one calamity after another. But when Alexander tells his upbeat family about the misadventures of his disastrous day, he finds little sympathy and begins to wonder if bad things only happen to him. He soon learns that he's not alone when his mom (Jennifer Garner), dad (Steve Carell), brother (Dylan Minnette) and sister (Kerris Dorsey) all find themselves living through their own terrible, horrible, no good, very bad day. Anyone who says there is no such thing as a bad day just hasn't had one. Download some great family activities here.
This post brought to you by Disney Enterprises, Inc.. Our family was invited to an early screening of the movie. All opinions are 100% mine.