So if you are like us and do not know exactly what Daredevil is, other than being a comic book, Matt Murdock/Daredevil was blinded as a child. His weakness turned into being a strength as he gained superhuman senses which he uses to fight crime.
I was never into comics as a kid but this year two great tv shows have been adapted from comics; Gotham and, now, Daredevil. Daredevil has a lot of back story and characters to introduce so it started a little on the slow side but that picks up over time. The acting has also been superb. Charlie Cox shines in his new role. Vincent D'Onofrio always does great but makes the role of Wilson Fisk his own. It almost seems as though he enjoys playing Fisk. The cast is well-rounded with Deborah Ann Woll as Karen Page and Elden Henson as Foggy Nelson. When I first saw Elden I kept trying to figure out what else he was on. I know he's in the Hunger Games films but that is not what I was thinking. Finally figured it out and he has changed some but he was Fulton Reed on the Mighty Ducks.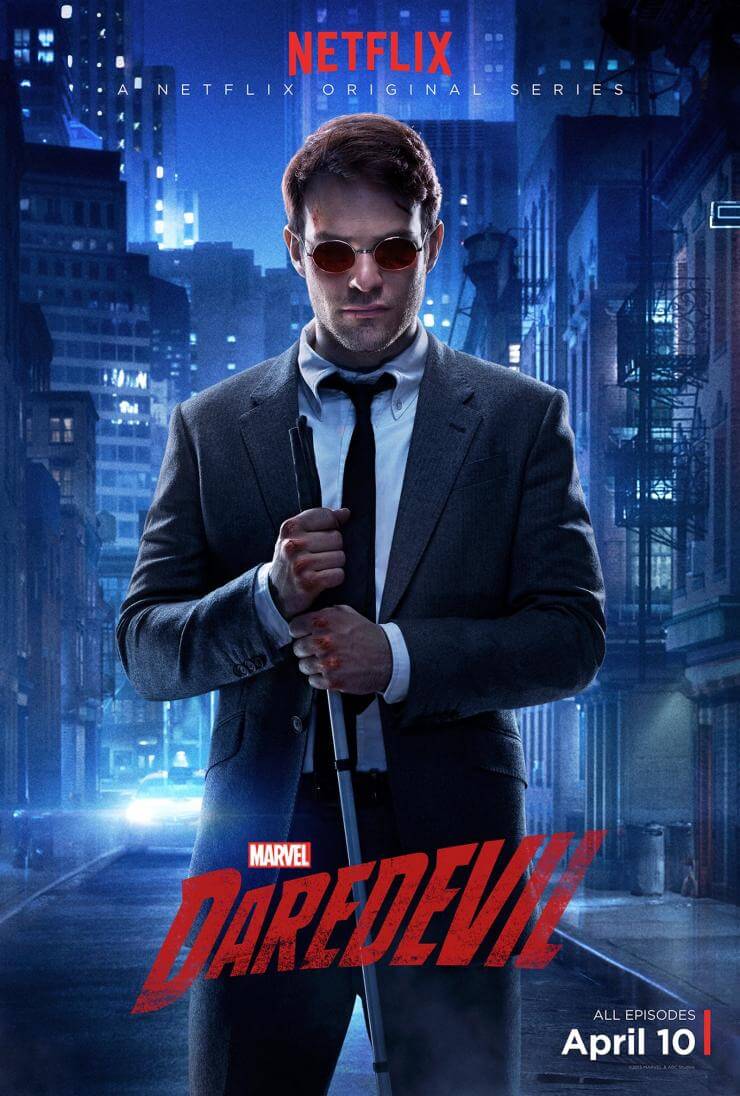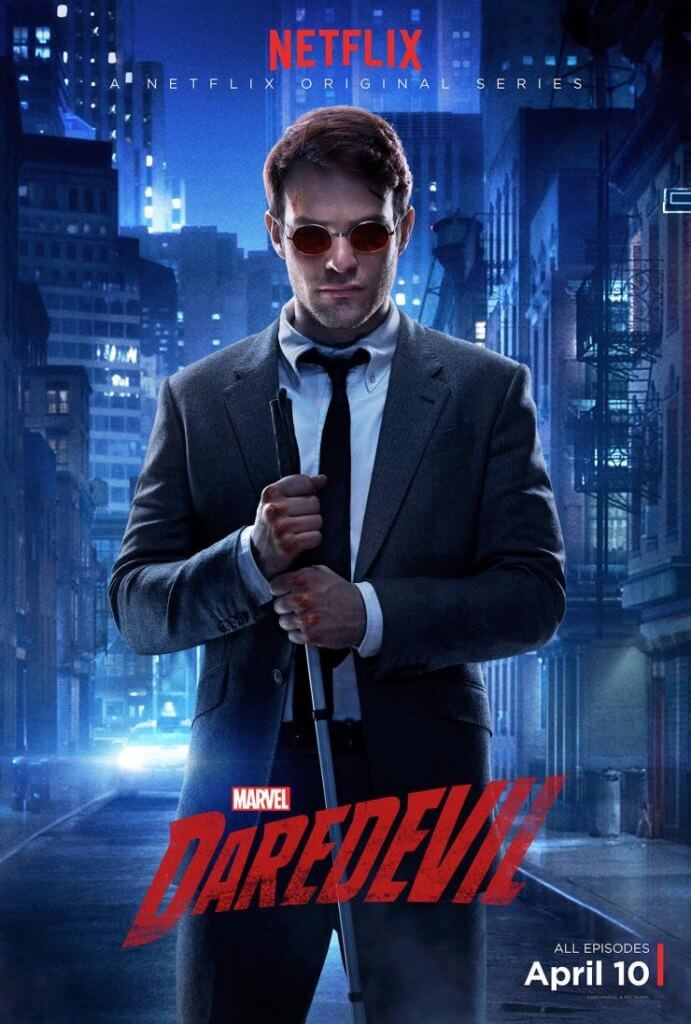 The script and characters are well written. Every character has multiple depths to them and are humanized. Even Fisk has some good qualities and feels pain. This is not your normal Marvel kiddie show. Marvel typically tries to be family friendly but this has some very intense and realistic fight scenes. Plus in the first episode you get the closest thing to nudity that Marvel has ever done during a scene where Karen Page changes her shirt in front of Matt Murdock.
If you have not already started watching Daredevil I suggest you go ahead and binge watch it.
Marvel's Daredevil is a live action series that follows the journey of attorney Matt Murdock, who in a tragic accident was blinded as a boy but imbued with extraordinary senses. Murdock sets up practice in his old neighborhood of Hell's Kitchen, New York where he now fights against injustice as a respected lawyer by day and masked vigilante at night.
This post brought to you by Netflix. All opinions are 100% mine.