Everyone here loves football, and when football is in the off-season, the only thing we can do to scratch that football itch is to watch a football movie. These are our favorite movies about FOOTBALL!
As a disclaimer, we are in the United States, so this is American Football and not Soccer.
#10 The Waterboy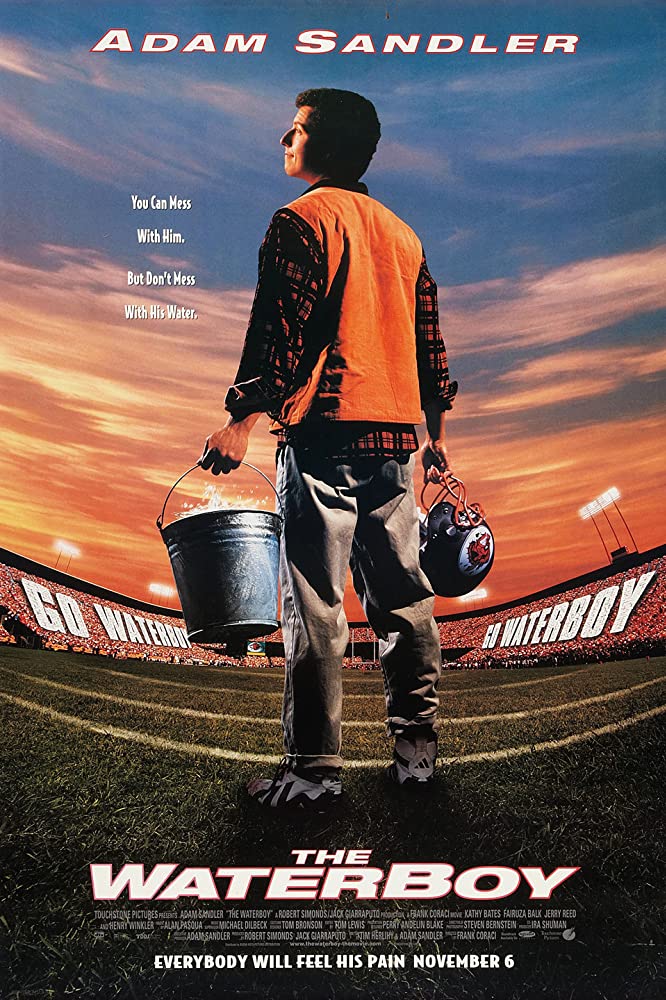 The Waterboy is one of Adam Sandler's best movies and was made during his heyday in the late 90s. Adam Sandler's peak has long passed, but The Waterboy is one of his few films worth watching.
This film is about Bobby Boucher, a waterboy for a college football team until the coach sees Bobby tackling, and at that moment, the coach knows that he needs Bobby on the team.
#9 Draft Day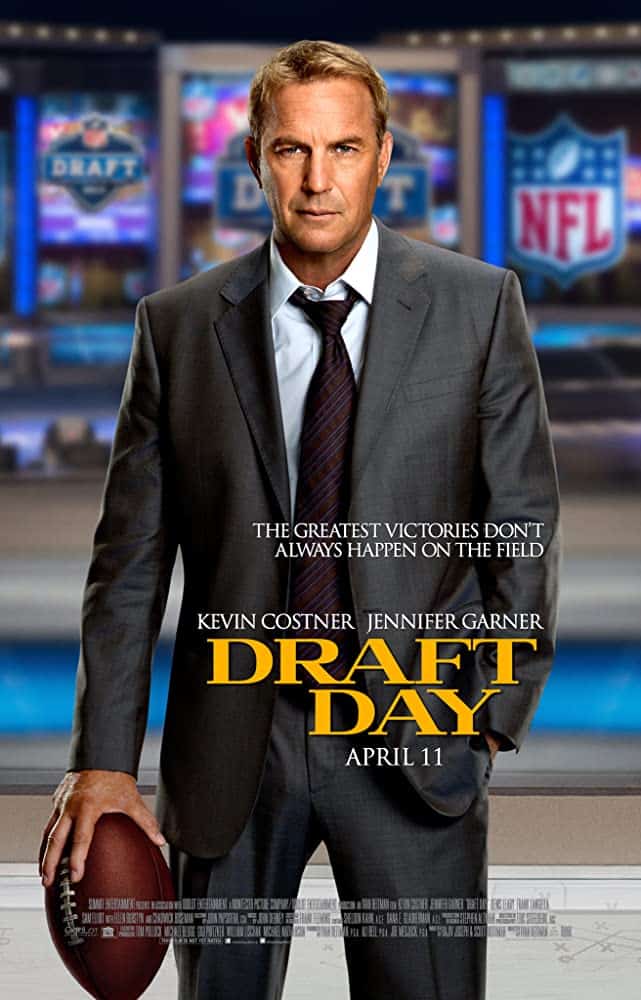 When I first watched this movie several years ago, I did not expect to like it, but it was pretty good. I even watched it again recently. It was so good, and I am not a person that typically rewatches movies.
Draft Day stars Kevin Costner and Jennifer Garner. The movie is what you would expect for a movie called Draft Day it follows a team's general manager who has to decide who to pick while overcoming his father's shadow and becoming his own man.
#8 The Blind Side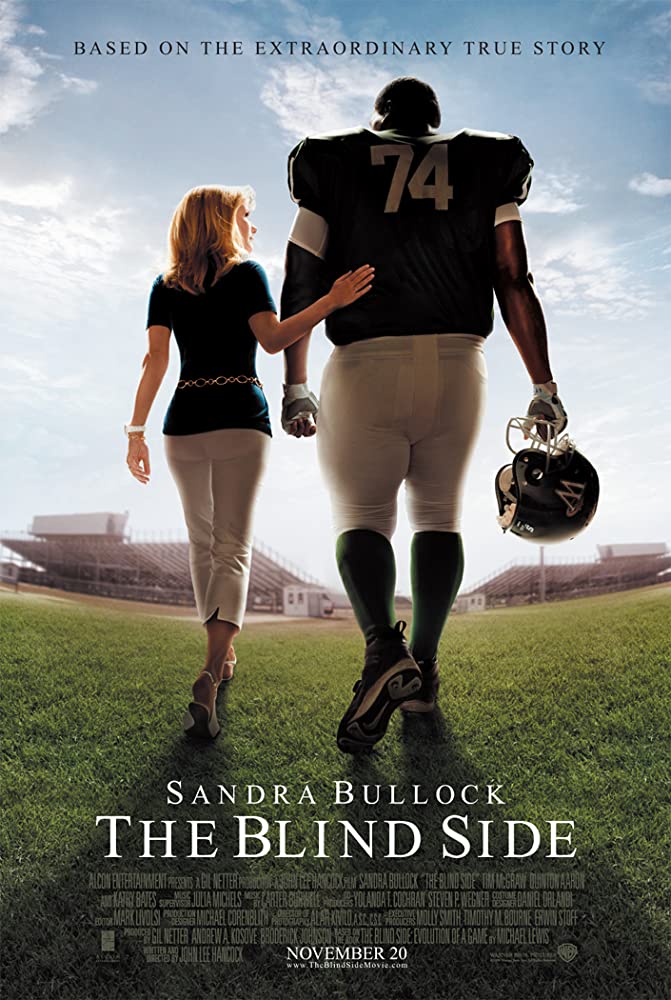 The Blind Side takes inspirational sports movies to a whole new level. This is the true story of Leigh Anne Tuohy and Sean Tuohy, who adopt Michael Oher, a homeless teenager. Michael Oher had lots of issues, including being a virtually illiterate teenager. He could not do simple academic classes, but his adoptive parents got him tutors and worked on getting him on the football team, as that was one of his only interests. He eventually went to an NCAA Division I school and was the first-round pick for the Baltimore Ravens.
Sandra Bullock owns this movie with her performance, but Quinton Aaron gave an award-winning performance himself. It is a touching story, and one that I would almost say is a "chick flick," but well worth watching nonetheless.
#7 The Longest Yard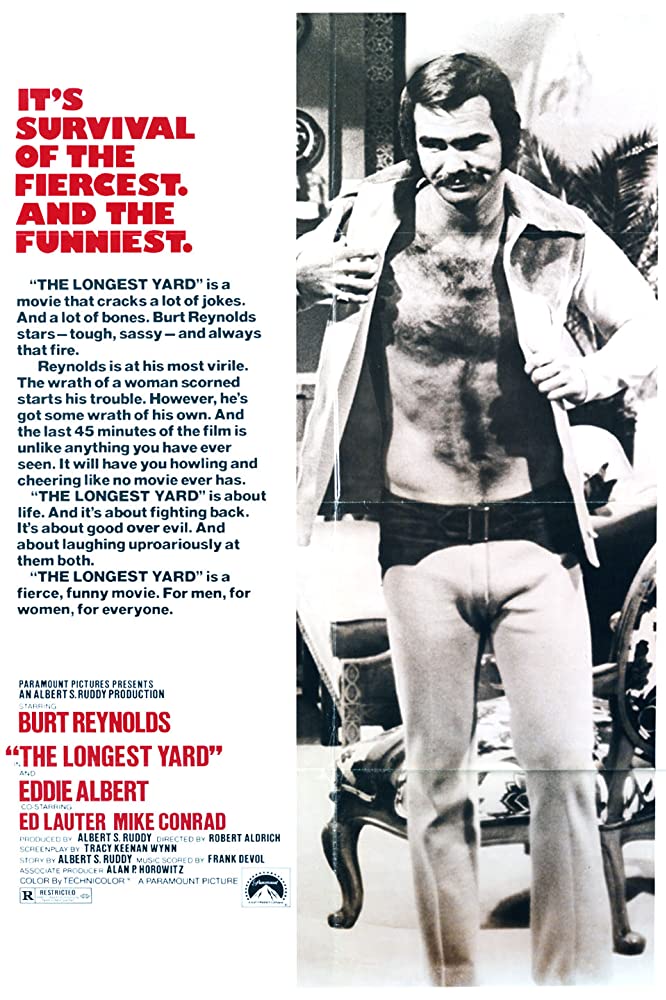 A football player is convicted and locked up in prison, where he organizes a team of inmates to play football against a team of prison guards. The warden makes an offer to Paul Crewe, played by Burt Reynolds, that he almost can't refuse.
This movie does not play around. It is like a bunch of prisoners are locked up and playing football. Part of that could be because this film was shot inside a Georgie State Penitentiary that was operational and with real prisoners. Burt Reynolds even befriended some of the prisoners and gave multiple inmates gifts, including Harold Morris, who gave a book of the month club membership. Harold Morris was also given a full pardon as he was wrongly convicted of murder.
Overall this was a fun yet serious movie. We highly recommend it!
#6 We Are Marshall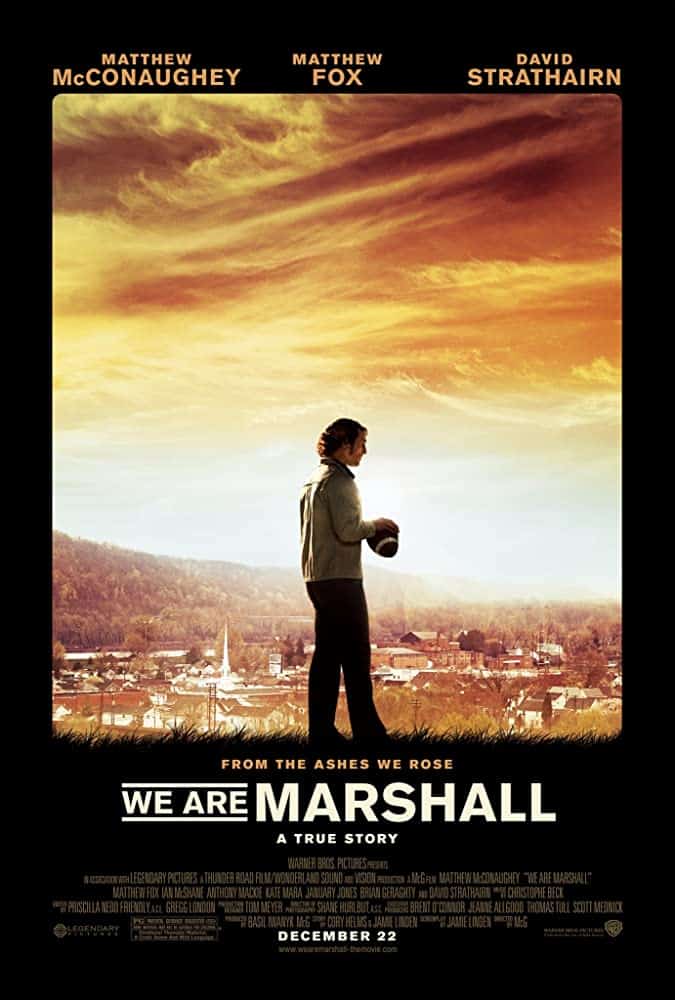 We Are Marshall is a sad movie. No way to get around that has a plane crash takes the lives of most of the Marshall University football team. This is about a true event that happened in November of 1970. Almost the entire football team was killed in a plane crash, all the coaches died, and some fans on the plane died too! Everyone died is the moral of that part of this story, but it does get better as it goes through the struggles the replacement coach had to overcome and bringing a team back to the University for the school and, more importantly, the team.
#5 Rudy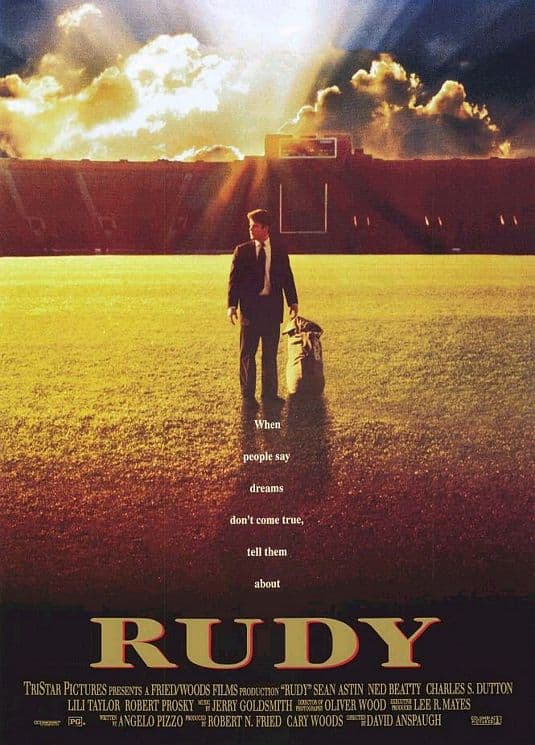 RUDY. Do we have to say anything else? This is the classic tale of an athlete(in this case, Rudy) overcoming obstacles to make it big Rudy does not make it big, but he does overcome a ton of obstacles and gets to take his place on the field for Notre Dame.
Rudy is based on a true story, but the writing and acting in this film are so good. In those terms, this movie could be number 1, as it could not have been produced any better.
#4 Friday Night Lights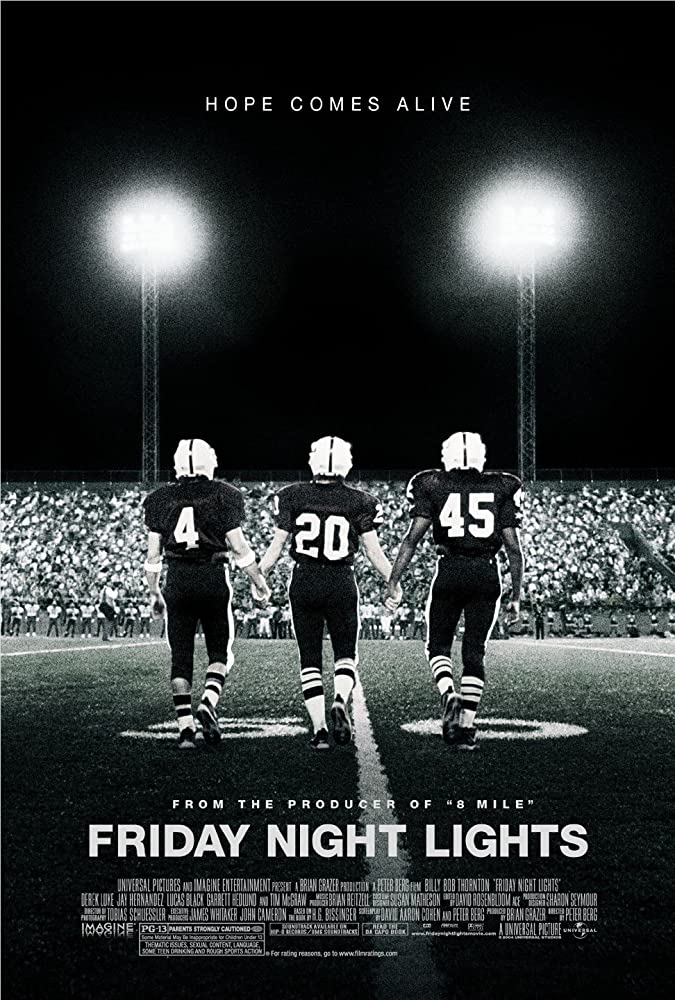 Friday Night Lights is based on a book by H.G. Bissinger about a poor town in Texas, Odessa, Texas, to be exact, and the high school football team that keeps the town's hopes alive. Without the football team, the town would have nothing, and they look forward to the weekly battle.
This movie is more than just a football movie. It is a movie about a semi-rural town and what little is keeping them afloat. Billy Bob Thornton was perfectly cast as Coach Gary Gaines. This is a movie to watch if you want to get into a good real-life drama story.
#3 Remember the Titans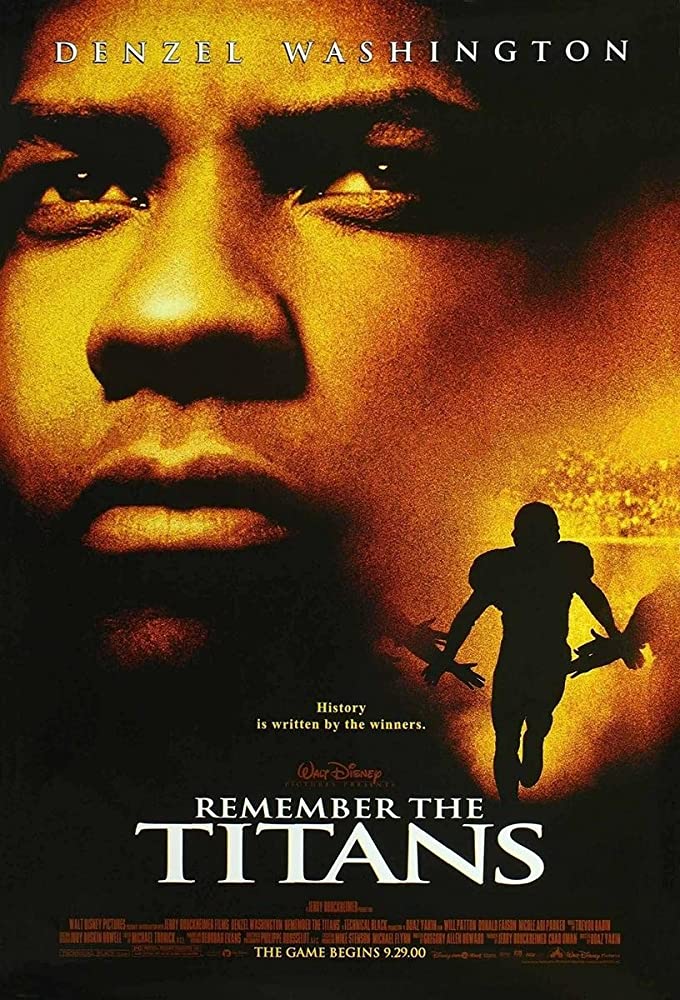 A high school in Virginia is being integrated in 1971, and Remember The Titans tells the true story of the events surrounding that school's football team and how it spread to the entire school.
I initially thought this would be a boring drama, and it is almost more of a drama than a sports drama, but it still has plenty revolved around football, with many backstories involved. I was wrong. This is a terrific movie, and I recommend everyone watch it as a family or on their own if you want something meaningful to watch.
Remember the Titans stars Denzel Washington, Will Patton, Kate Bosworth, Ryan Gosling, and Hayden Panettiere.
#2 The Replacements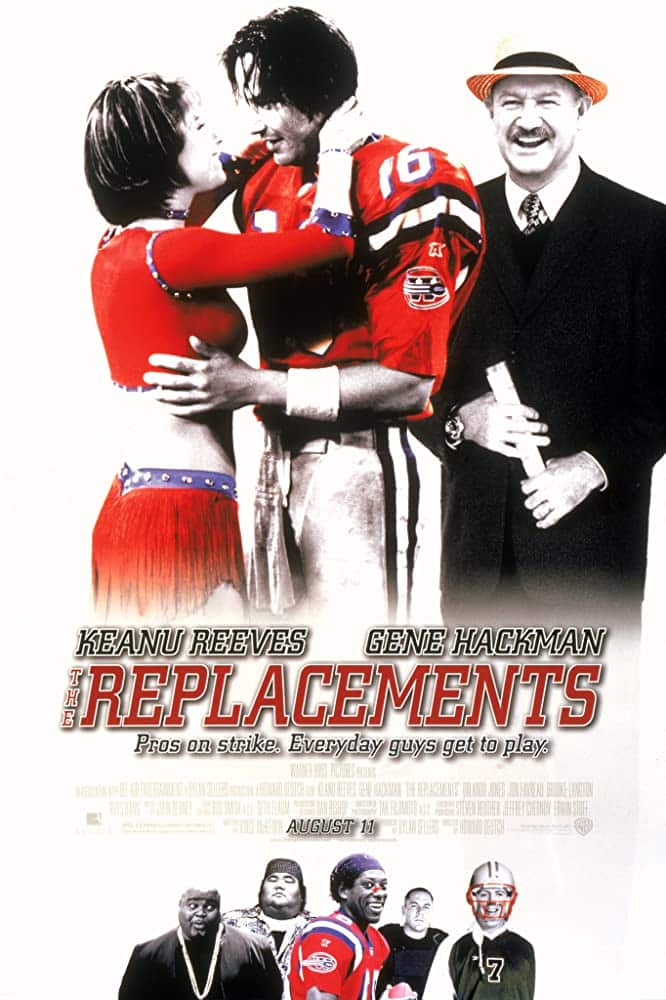 The Replacements is a really fun movie that tells the story of a pro football striker and the replacement players that have to pull it together and be a team. The replacement team has its ups and downs but ends up as a team.
The film stars Gene Hackman, Keanu Reeves, Brooke Langton, Jon Favreau(who gives a brilliant and fun performance as Bateman), and Orlando Jones.
It was nice seeing John Madden and Pat Summerall again too. They have been retired for so long now. The football action is fairly realistic, even though The Replacements is a comedy.
This is a fantastic movie with serious moments, even though it is a screwball comedy. If you have not already watched it, I will watch it ASAP!
#1 Any Given Sunday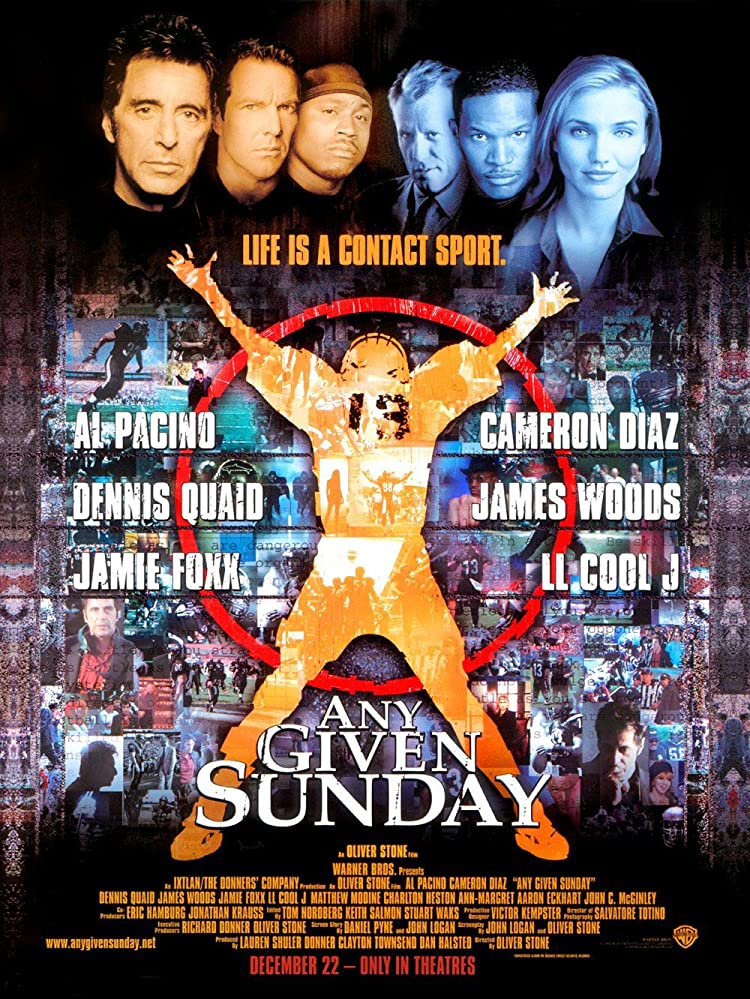 Oliver Stone who is known for his fantastic war movies brings you a football drama with Any Given Sunday, which is the story of a quarterback who has ridden the bench for his entire career and finally has a chance to seize the day and become the quarterback he always knew he could be. He does make the best of this opportunity which causes a whole slew of problems for the franchise and coach.
There are so many subplots with Any Given Sunday that a brief description barely makes a dent, but this is truly the best football movie ever. The Movie stars everyone but, to sum it up, Dennis Quaid, Jamie Foxx, LL Cool J, Al Pacino, James Woods, and Cameron Diaz.
Don't get scared by how long this movie is, at 2 hours and 42 minutes. It keeps you engaged and wanting to see what happens next.